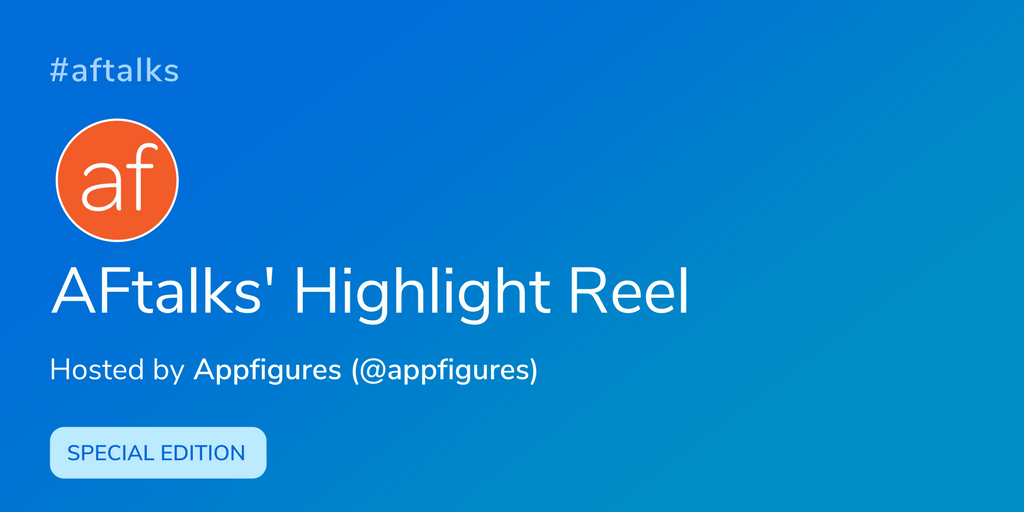 Welcome to our #AFtalks recap!
In this week's special edition of AFtalks, we rounded up questions and answers from past chats over the last few months. We've covered a wide range of topics, from marketing to user acquisition, and highlighted some of the community's favorites below.
Our guests range from indie developers to executives who all work in the mobile industry and are experts in their fields. Each week, we interviewed one of them on a chosen topic and asked them for their insights.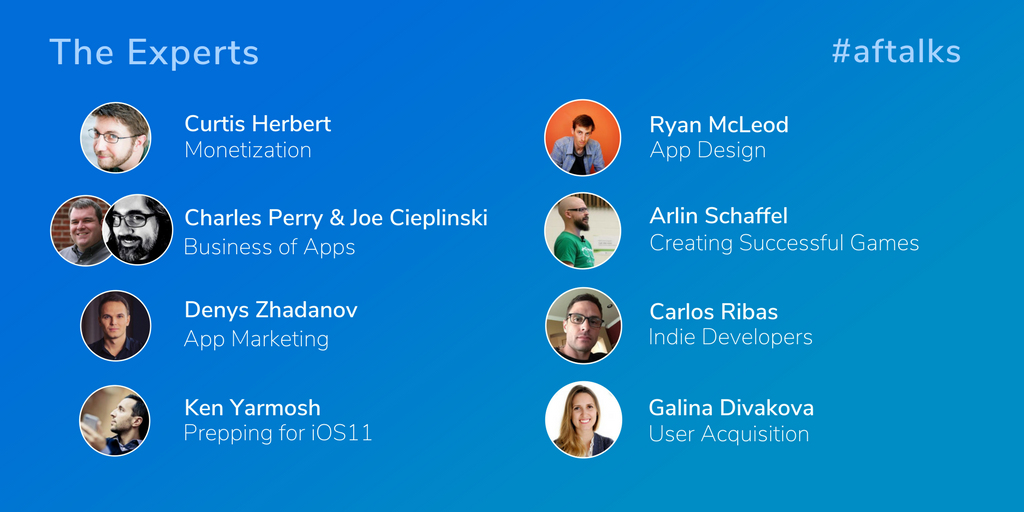 Q1: What is your current monetization strategy and why?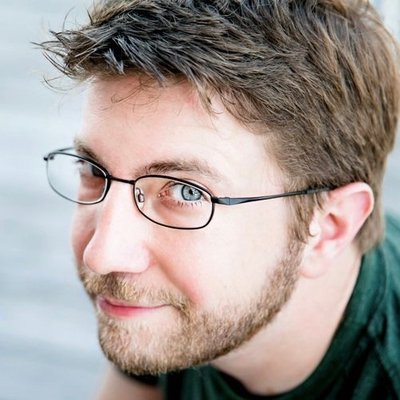 Curtis Herbert
"Monetization has been something I've had to experiment a lot with over the course of shipping Slopes and I think I'm finally happy with the current strategy. I'm on my third iteration, since shipping my 1.0 in Sept 2013, of how I charge for Slopes at this point. My current approach looks like this: Slopes is a free download and you get access to high-level data about your day skiing or snowboarding for free. Things like your top speed, distance, time spent on lifts vs in the lodge vs going downhill, etc. All the sweet stuff, like great-looking maps and detailed stats + a 3D replay for each run you took, require some form of Slopes Pass. These passes are sold as either a yearly subscription (think a season pass at a resort), or a consumable unlock for one-day or one-week (akin to the day-passes you buy when going to a resort)."
Full interview here.
Q2: Which metrics do you rely on to gauge the health of your app(s)?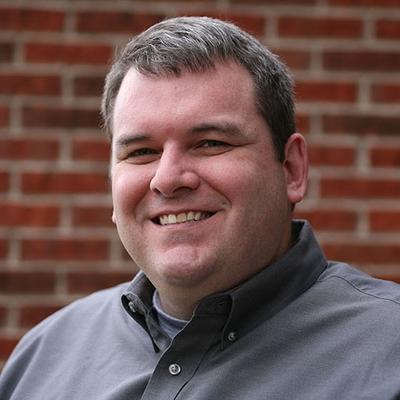 Charles Perry
"I gauge my apps' health by the only metric that counts: Revenue! Seriously, though, I do look at other metrics as well like downloads, and the percent of revenue that is recurring instead of one-off purchases."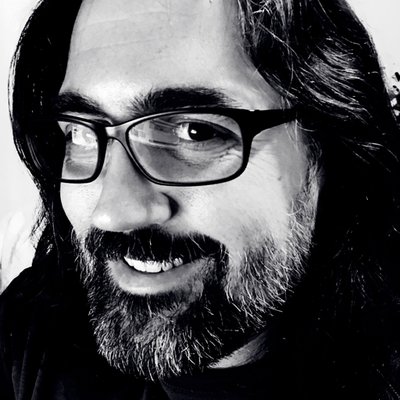 Joe Cieplinski
"Revenue is certainly a good way to know how you are doing. I also look at customer reactions quite carefully. How many support requests are we getting? Is the tone of those requests friendly, or do most people seem to be frustrated? How are the reviews? Reviews can be tough, because by and large complainers are more likely to speak up than happy customers. But with Apple's new review request prompt, I've already seen a marked improvement in star rating, and more ratings popping up than ever before.
Apple has started providing more metrics for our apps, but I haven't found a really good way to act upon that data yet. I see it; I take notes. But I haven't done much beyond that."
Full interview here.
Q3: What is your most important channel for marketing your app?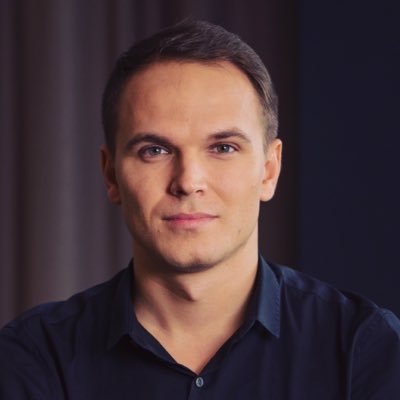 Denys Zhadanov
"The marketing channels for apps evolve and change over time. Currently, I see email being the biggest channel for us, mostly because we have amassed a lot of email subscribers (in millions)."
Full interview here.
Q4: Soon ratings will no longer be reset with every version update – how do you think that'll change the update frequency of apps?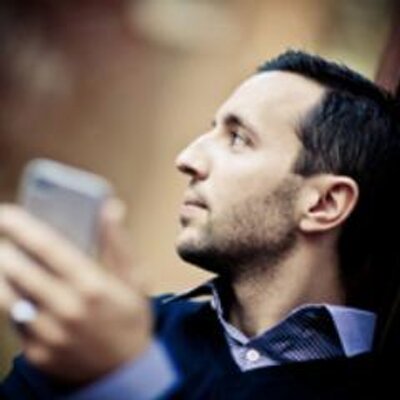 Ken Yarmosh
"Obviously this change could influence developers to push more updates. I imagine Apple discussed that internally. My hope though is that developers don't use that policy change to impact their roadmap strategy. Instead, simply use it as a nice marketing tool."
Full interview here.
Q5: How did you determine the esthetic you would use for your app?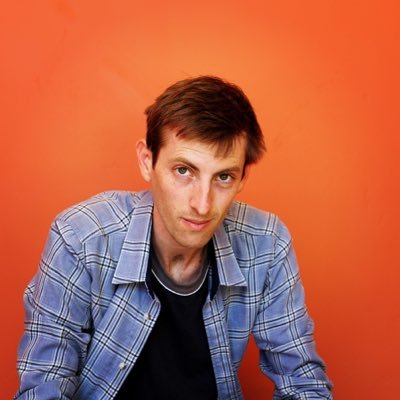 Ryan McLeod
"Blackbox's puzzles are intended in part to make players think about their very personal devices as more than a lens to content or a plane of glass. To break that fourth wall Blackbox tries to celebrate the device as a material as much as possible; it's more about how it reacts than how it looks. If the game were to paint a more immersive and captivating world it might defy its goal of breaking that plane. I think the aesthetic is almost rebelliously minimalistic in a way to say "this is not the game, the game is out there"."
Full interview here.
Q6: Is going cross-platform crucial to a game's success?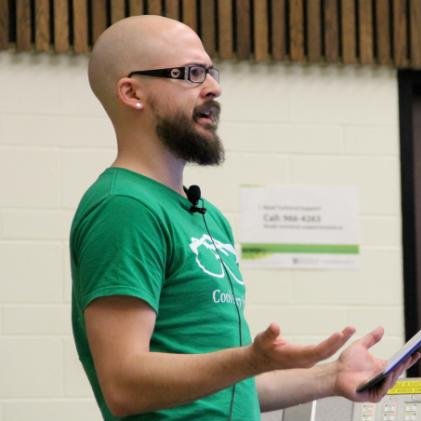 Arlin Schaffel
"Building cross-platform games is a must! Focus on the larger markets. Localization is also important. English only games don't cut it."
Full interview here.
Q7: What sort of challenges do you battle as an indie developer?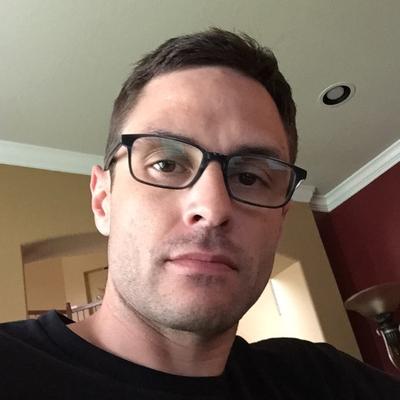 Carlos Ribas
"There's always system framework redesigns and tooling updates to distract me from building new features. And the App Store is constantly changing (even when it doesn't officially change!), meaning I need to monitor things like ASO and continually look for ways to "keep up" and make sure I'm doing what I can to capture attention and downloads.
In the beginning, one clear challenge was simply having enough time to get everything done. I had a full-time job to pay the bills, and all of my "indie" work was Nights and Weekends time. I was learning a new platform and part of a shift in the computing landscape from PCs to mobile, so it was new and exciting, but for sure it was hard to find enough hours in the day!"
Full interview here.
Q8: What are the most cost efficient UA channels for mobile apps and games?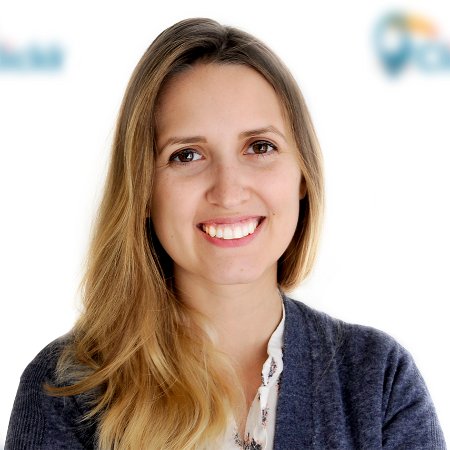 Galina Divakova
"Facebook. It's perfect for making first steps with a UA campaign and clearly determining the user profile due to its comprehensive targeting options. Having gathered data from a Facebook campaign, developers can go ahead and launch a large-scale campaign by CPM or CPI pricing model."
Full interview here.
---
Check out the rest of the insights we heard today on the #AFtalks hashtag!
A huge thanks to all our past guests and to all those that were part of today's discussion! Join us for our weekly Twitter chat every Tuesday at 1pm ET (bring your friends!). See you all next week where #AFtalks about Women in Tech.
Resources: