Monetizing your app isn't as straightforward as selecting a price tier these days. Revenue today can come from ads, app downloads, in-app purchases, and even subscription.
Today, Amazon rolled out a totally new way to make money from your Android app – usage. That's right, not downloads, but usage.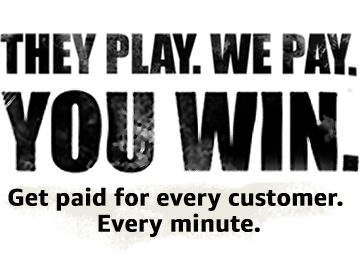 Amazon has several interesting requirements for inclusion in Underground. Here's the gist:
The app must already exist and be available on an app store that isn't Amazon's (apps can't be made specifically for Amazon Underground without special permission).
The app must already be generating revenue (as a paid or freemium app).
The app must be available for download on at least one non-amazon device.
You must create a free version of the app, but its gameplay/functionality can't be different than the original app.
The complete set of requirements can be found here.
If you already have a qualified app jump over to Underground's Revenue Estimator to see what publishing would mean for you.
85% of Android apps "just work" on Amazon
According to Amazon, 85% of Android apps "just work" when submitted to the Amazon Appstore. That means that the apps you already published on Google Play should "just work" and potentially provide you with additional revenue, especially with Underground.
Amazon has a free testing service you can use to see if your apps will "just work". Give it a try.
FYI – Last summer we looked into how many developers actually cross-publish their apps and noticed less than 6% of Android developers post to both Google Play and the Amazon Appstore. Amazon is certainly trying to change that with Underground.
What's the catch?
Amazon has been a bit ahead of Google and Apple with developer tools since their Appstore went live. The main problem is that their user-base, developer-base, and also app-base are tiny in comparison to their competitors. Unlike Apple, Amazon apps are built on Android, which means they can "share" their user-base.
To us this looks a lot like an attempt by Amazon to attract users with free games. It's a breath of fresh air for users who are getting tired of in-app purchases, and it provides a great incentive for developers to make more engaging apps and games.
if this works (and is sustainable for Amazon) it'd be a win-win for the entire ecosystem.