appStrategy is a series of posts that feature app developers who utilized analytics to make more insightful decisions and get more out of the app store. This latest post is by Peter Murphy the founder of Pocket Prep.
---
Pocket Prep is an educational app company that creates affordable test prep for a variety of high-stakes exams. With over 150 apps pertaining to 80 different exams, our small team of three uses app store data to make intelligent business decisions each and every day.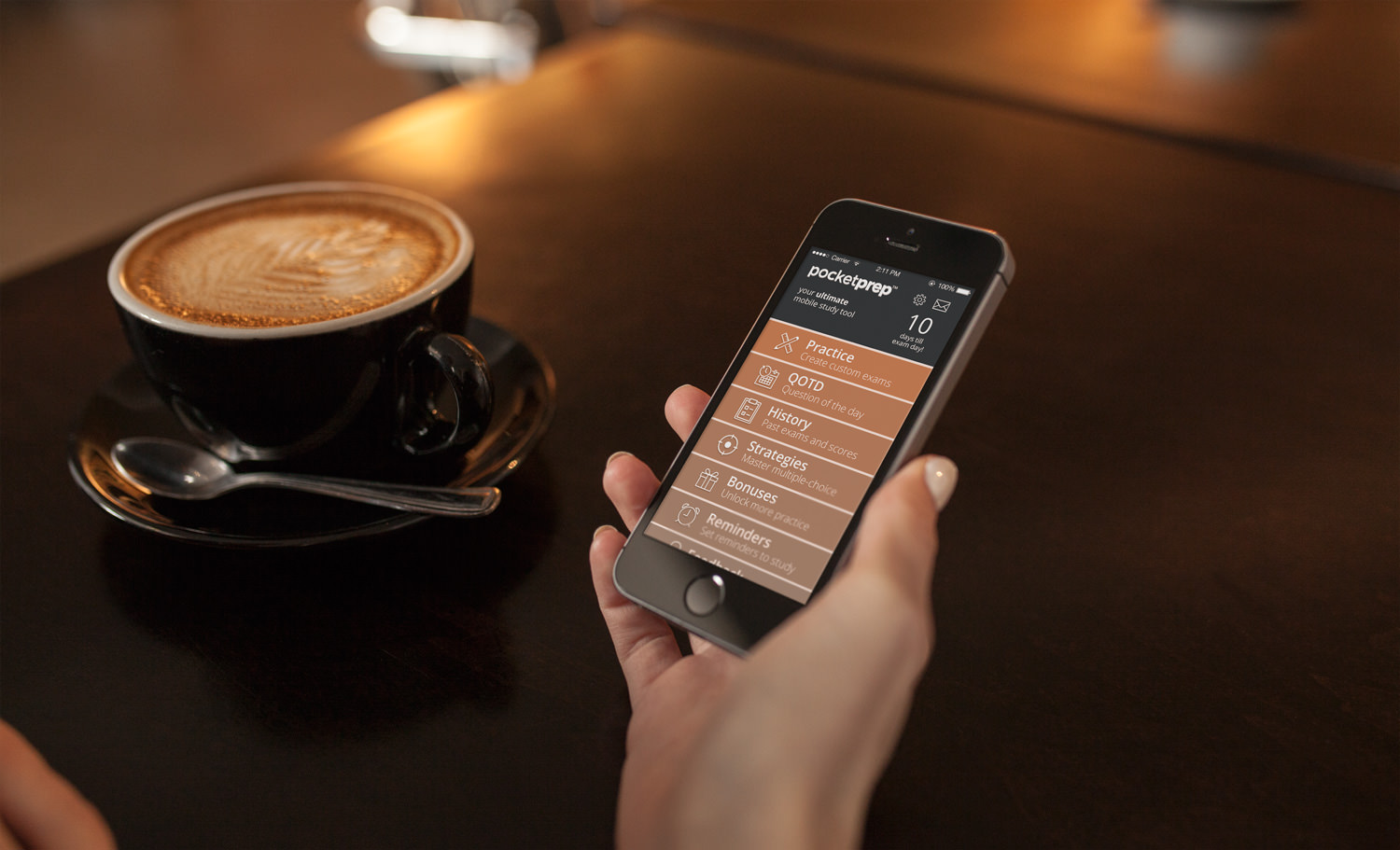 EdTech is a funny word. It's a fusion of education and technology; two things that seem to change and evolve rapidly with each passing day. As developers, we understand the need to stay at least somewhat ahead of the curve, which is no small feat. Throw education in the mix and you have a business landscape whose foundation can feel more like quicksand than anything else. Keeping our heads above the muck requires smart use of data.

Our business at a glance
When I roll out of bed in the morning, I'm grabbing my phone and checking the new (and awesome) appFigures iOS app. Before browsing email or enjoying my morning cup of joe, I want to know our downloads, our earnings, and our users' reviews from the day before since these metrics are the lifeblood of our app business. appFigures makes this a breeze as it quickly pulls in data from both iOS and Android app stores.
Our business is somewhat simple: we marry awesome, affordable test prep with a robust, lightweight app and market it to the appropriate audience. All of our test prep is created in house and our writers use a home-built content management system (CMS) to keep track of their progress. With many of the more niche exams, there's less competition in the app world but considerably more elsewhere. Because of this, our apps have to be a cut above traditional learning mediums in order for our business to thrive.
When the good turns bad
Earlier this year in March, one of our more popular nursing apps, CCRN, saw a surge of downloads and revenue. We attribute this surge to our app's landing page ranking up in Google's SERPS, which meant more people were finding the app and making the decision to download without the need for advertising. Awesome, right?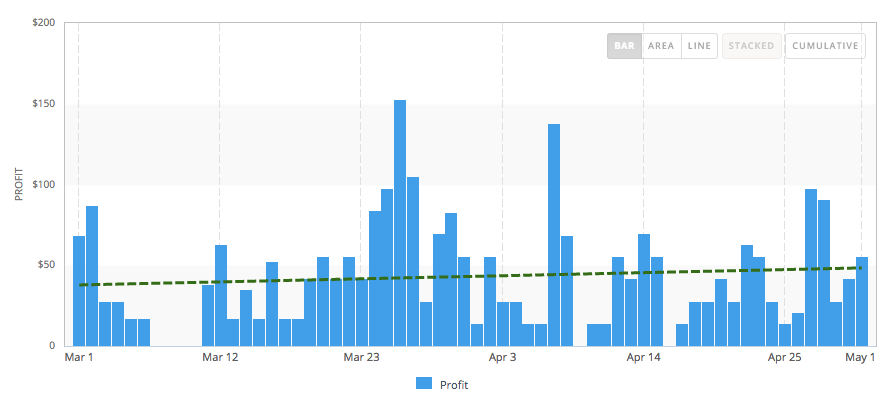 What was not-so-awesome was the customer feedback that began pouring in around this time. Several one and two-star reviews from angry customers hammered us on both iTunes and Google Play storefronts, resulting in a big uh oh! moment for the team. Only 1.05% of monthly Pocket Prep users bother to leave feedback, good or bad, so the frequency of these unfavorable reviews indicated a serious problem.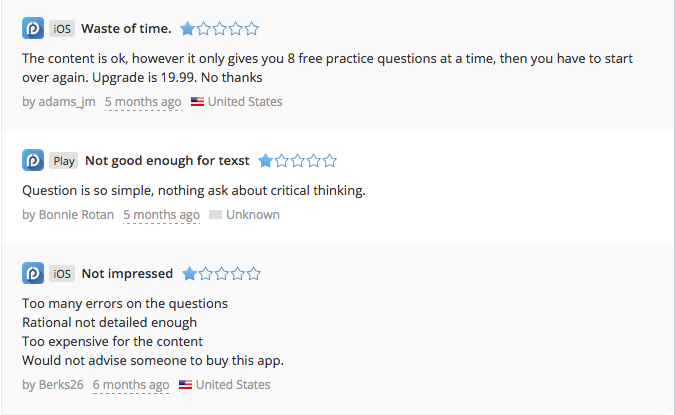 It seemed like our nursing writer had dropped the ball in terms of quality. We immediately turned to our CMS to understand just how far that ball had dropped, and we were quite disappointed in what we saw. Some questions didn't make sense while others had some serious grammatical issues. I couldn't believe this content had made it past our editors!
Realizing that we couldn't willfully sell a mediocre study solution that would probably confuse customers more than aid them, we pulled it down from sale and got to work. After a grueling three-month stint, we ended up scrapping all 600 existing questions and created 400 brand new ones that dramatically raised the bar in terms of value to the customer.
Back in action
As of August 11th, the app is back in the store and downloads are starting to pick back up. Interestingly enough, the app only fell a few positions in iTunes when searching for "CCRN exam prep." We had expected the app to suffer more of an ASO penalty for being off the market as long as it was. Fortunately, the app returned to its top keyword positions within 48 hours of being reintroduced to the store.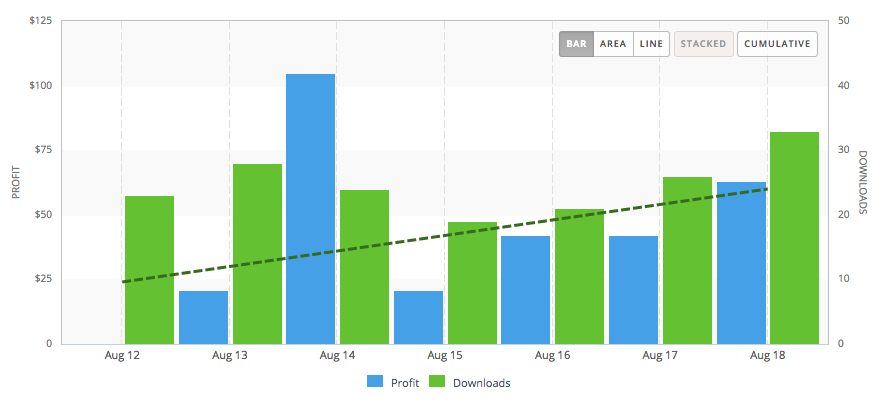 When managing such a wide array of apps, the team here at Pocket Prep relies on data aggregation and up-to-date analytics to stay afloat. Had we not noticed these negative reviews when we did, our brand would have surely suffered. Fortunately, with the help of the tools provided by appFigures, we made the call swiftly and turned a bad situation into a victory.
---
Peter Murphy
Peter Murphy is co-founder and CEO of Pocket Prep, Inc. In addition to providing the overall vision of the company, he also serves as Chief UX designer and marketing director. Peter has led the creation of more than a hundred apps and positioned the company to become the global leader in mobile test prep.