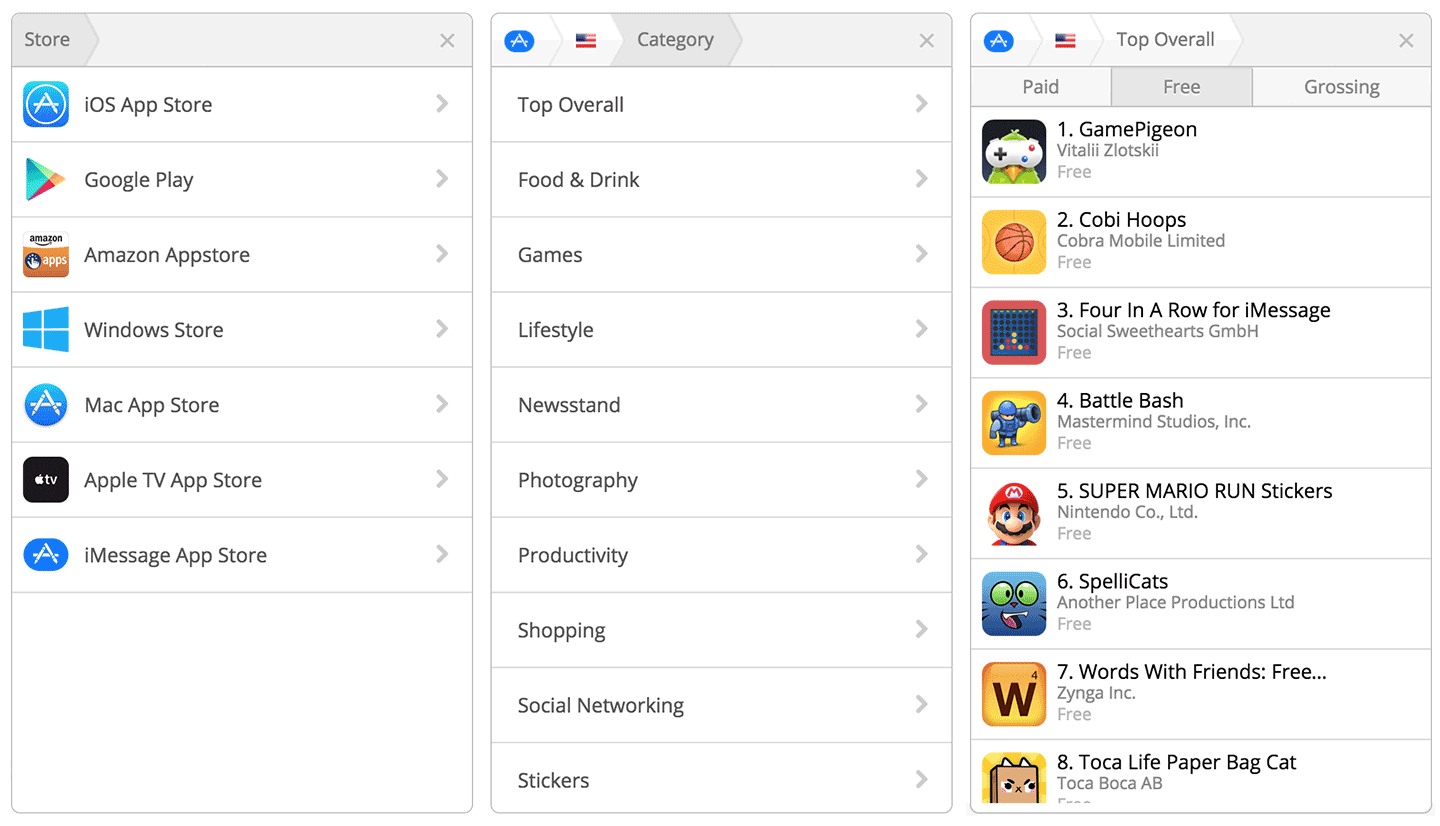 Have you already jumped on the bandwagon and started developing iMessage apps? If so, it's only natural you'd want to help you keep track of how things are going like you do for your iOS and Android apps. To make that possible, we rolled out complete tracking support for the iMessage App Store.
appFigures now enables you to track downloads and revenue for your iMessage apps and in-app purchases as well as reviews, hourly ranks, and Top App lists for any app.
Data for your iMessage apps will sync automatically if you have your iTunes Connect account linked and is available throughout the platform, including in email reports, through the app and API, as well as Alerts.
We used our new iMessage ranks dataset to dissect the most profitable iMessage apps, and one of the interesting discoveries was that most of them apps are paid sticker packs.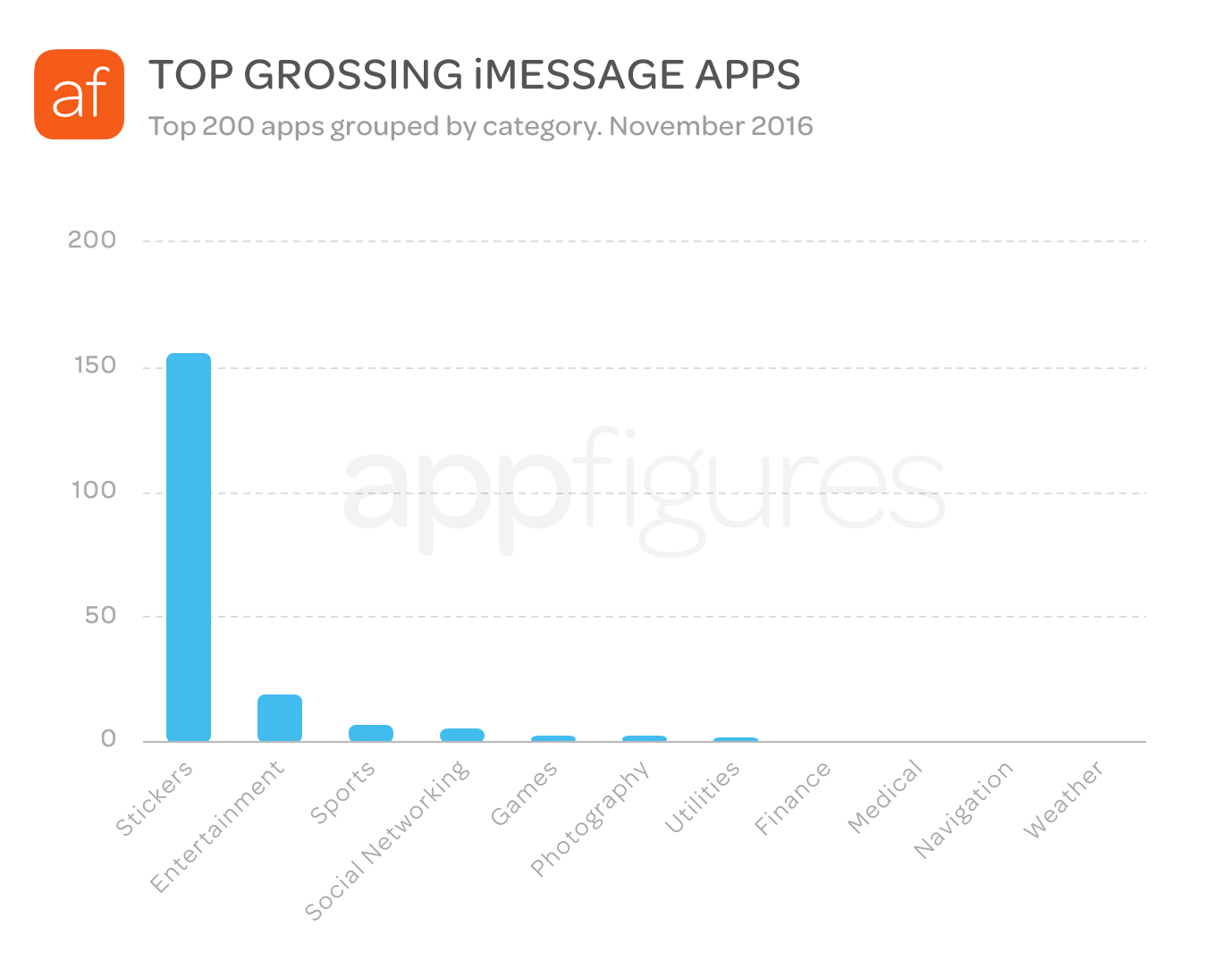 Check out the complete report for more details.
iMessage app tracking is available now to across all plans. Don't have an account? Get started for free.