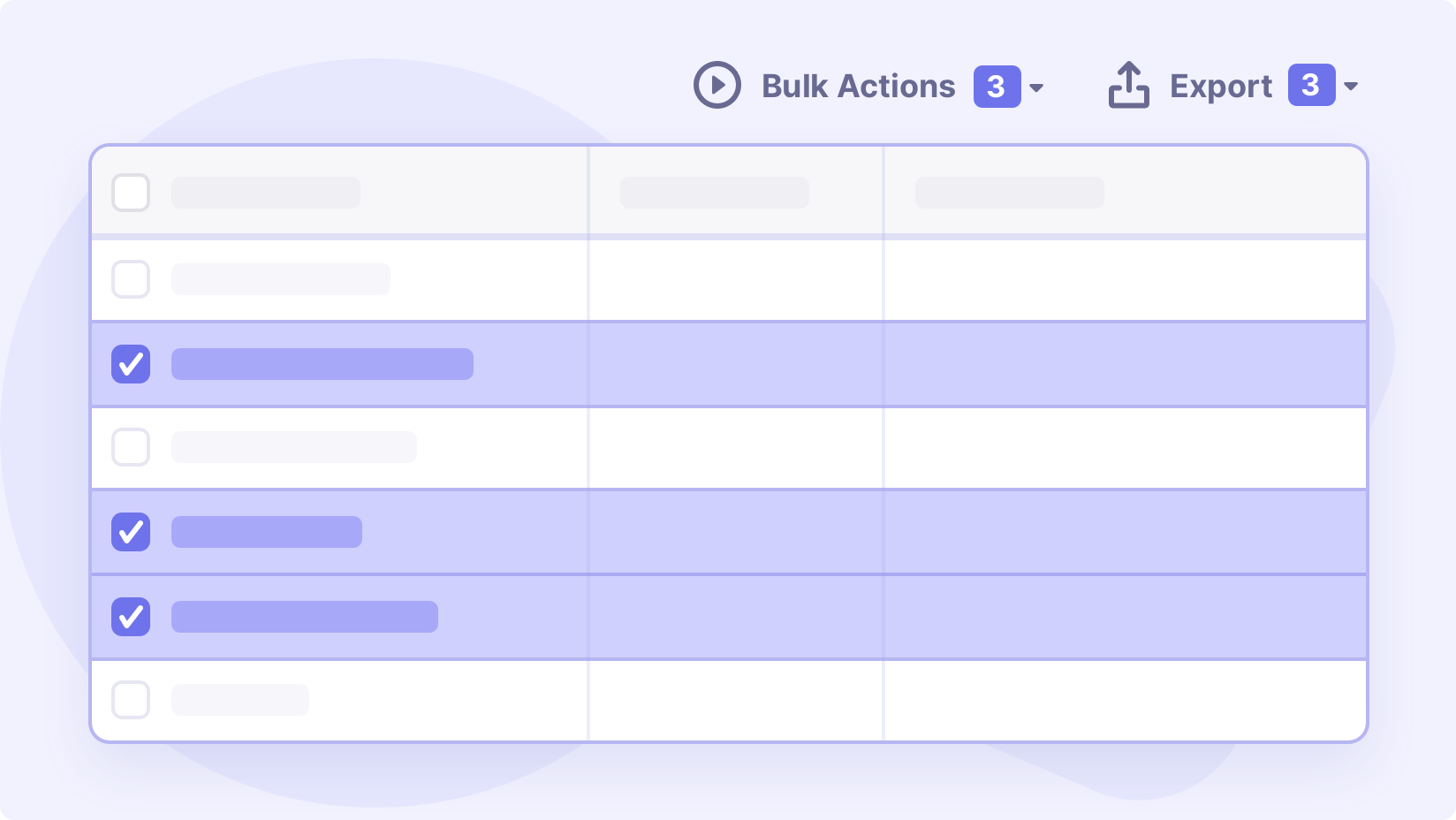 It's been a year since we rolled out our ASO tools, and so far, thousands of developers and marketers have leveraged them to improve their ASO on the App Store and Google Play and gain both visibility and downloads.
What's New
Over the last year, we've rolled out new reports, expanded our plans, and grew our coverage. Now, we're adding more convenience!
1. Bulk Actions
You can now take action on a selection of keywords at once.
The following actions are supported:
Stop tracking keywords for an app
Completely remove keywords from your account
Start tracking keywords in a different country or for a different app
Bulk actions make iterating often, which you should be doing if you're actively optimizing, much easier.
2. Export Keyword List to CSV and JSON
Sometimes you need to export a list of keywords so you can dig in deeper with Excel or apply your secretsauce to pull out the best opportunities.
Exporting the keywords from any ASO report, including Keyword Performance, Keyword Suggestions, Discover, Related Keywords, and even Competitor Keywords, is just a click away. And combined with Bulk Actions, you can export all keywords or a custom selection, to CSV and JSON.
3. Copy Keyword List to Clipboard
Getting keywords out of a table quickly is very useful when putting together reports, writing ASO Teardowns, sharing keywords, or when updating your app's metadata. Now you can do that by copying any keyword list to your clipboard.
We're actively working to enhance our App Store Optimization tools, and have a few new features coming soon. If you have any suggestions or feedback you want to share, please let us know.
ASO Is Part Art Part Science
Getting the most out of App Store Optimization requires knowledge and data. We can help with both! Check out our free ASO guides to learn how to optimize effectively, and our ASO tools to get started.