This past weekend marked the return of Netflix's popular original series, House of Cards for a third season. Having previously established the main character's interest in video games, the newly appointed President turns to the popular app, Monument Valley to decompress.
The game doesn't make its debut in the series until the fifth episode, but if anything can be inferred from the Season 2 premiere where over 670,000 people binge-watched the entire new season during the first weekend of its release on Netflix (a figure which accounted for 2% of total Netflix subscribers at the time), the show's viewers are a devoted group.
We wondered if and how this engaged audience would affect the already popular game. We kept a close watch on ranks data from the weekend: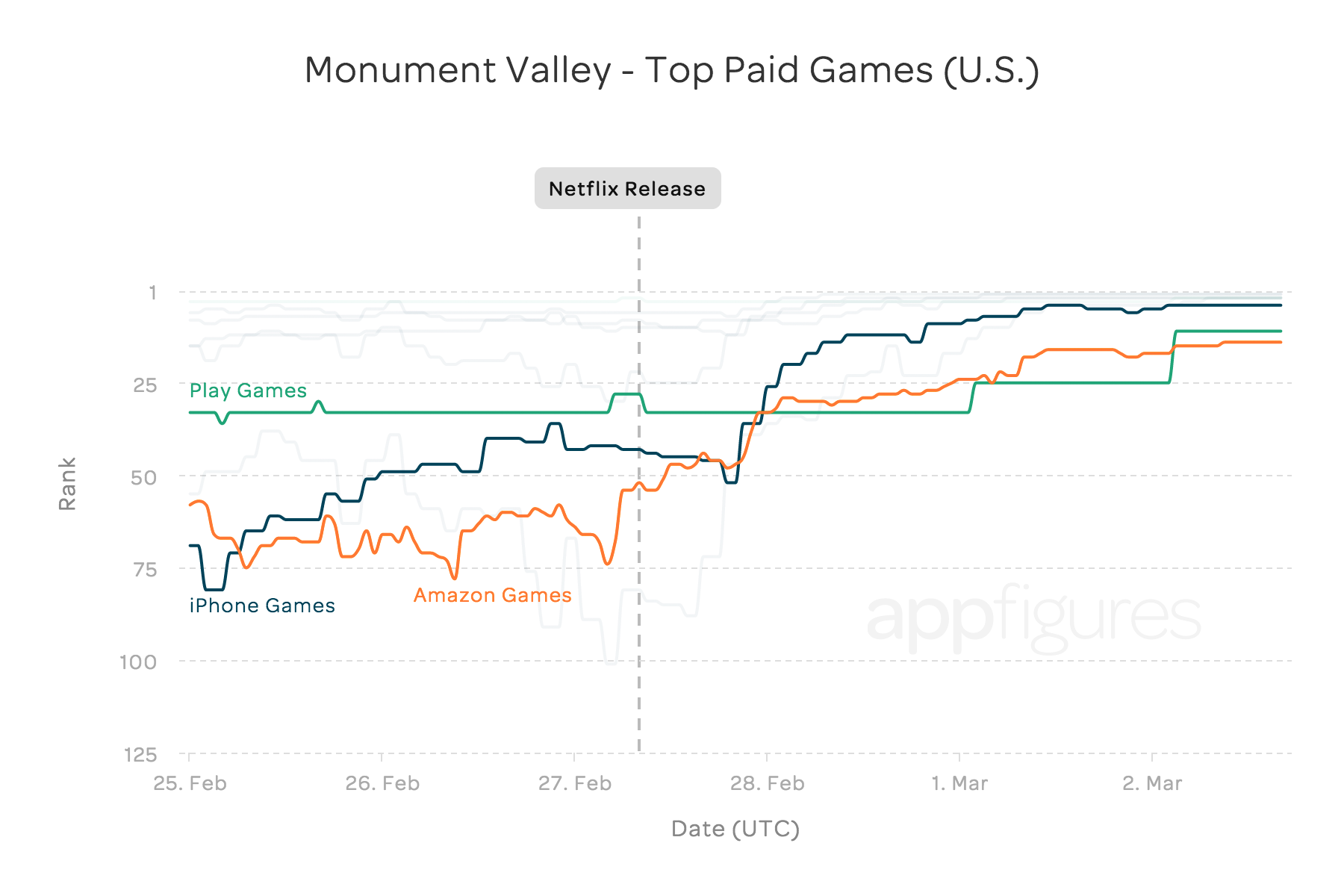 Note: The grey lines indicate subcategories for reference.
We can see that the effect of the feature during Episode 5 was immediate. Almost exactly 5 hours after the third season became available to watch, the game began to ascend the ranks at lightening speed. This ascent is much more abrupt in iOS than in Google Play where it makes steady leaps. Next, let's take a look at the Top Paid Overall: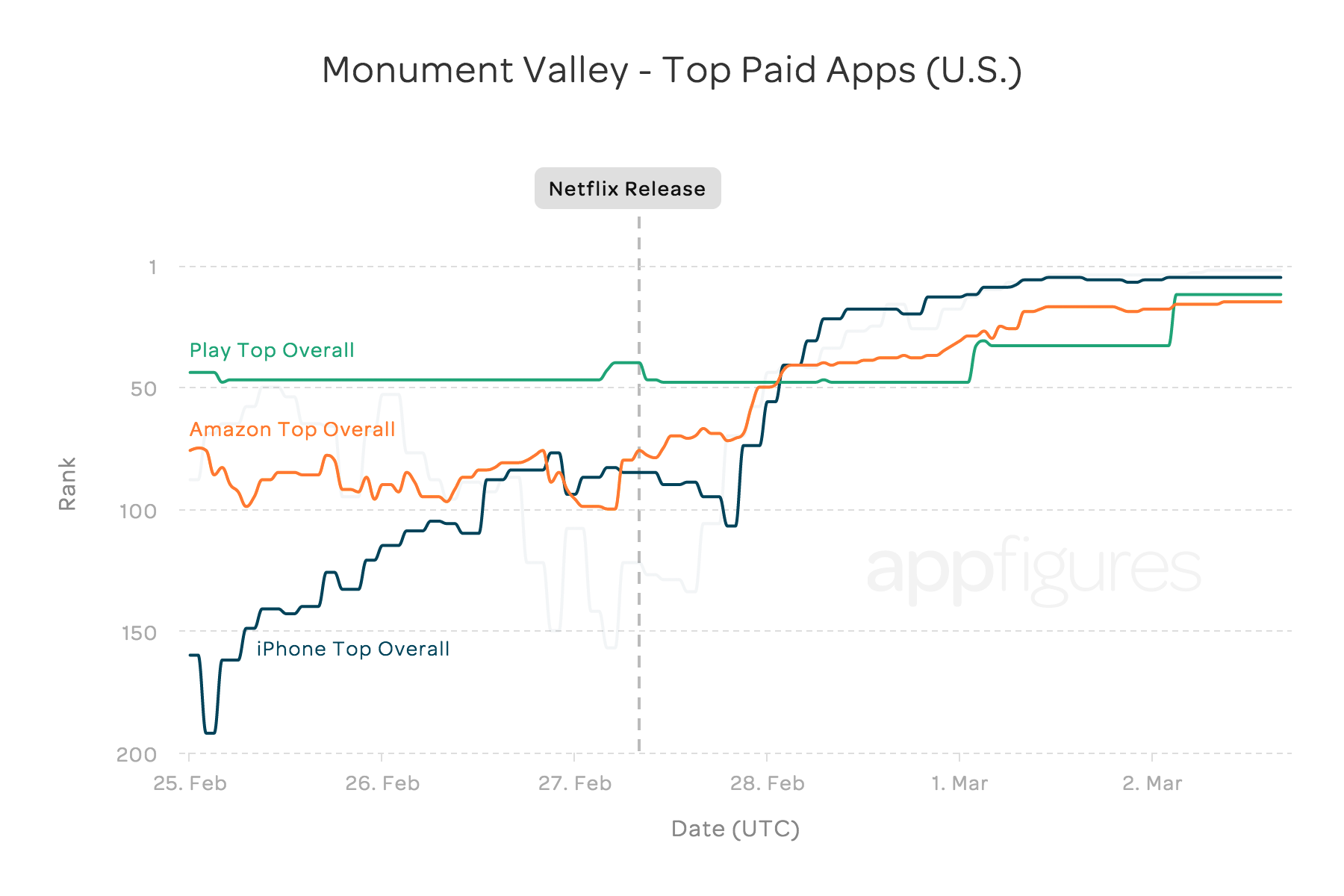 Again, we see a jump right around the time the binge-watchers would get to the app's feature. This initial climb is consistent and sustained throughout the course of the weekend. Finally, we analyzed the data for the Top Grossing category: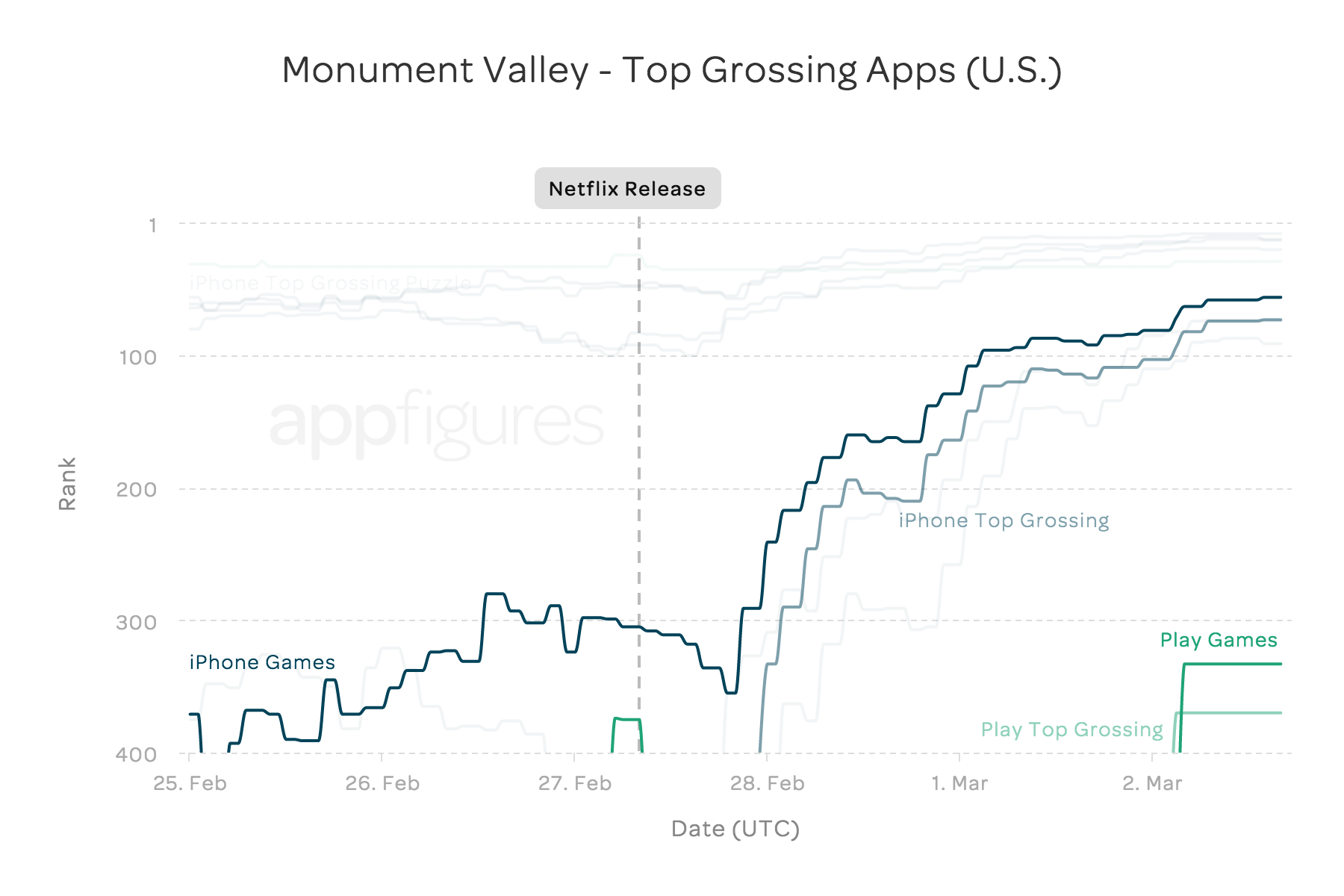 Unlike most popular games with freemium models, Monument Valley is currently a paid app priced at $3.99, with an additional extension as an in-app purchase available for $1.99. The show advertised the game so well that a large number of people were willing to pay upfront to try it out, which is uncommon.
As we can see, such a prominent feature in a leading series proves to be the ultimate advertisement. At this point, the effect is even greater than that we recently looked at for apps that purchased Super Bowl ads – without the large price tag! It would appear as though this is a much more receptive audience.