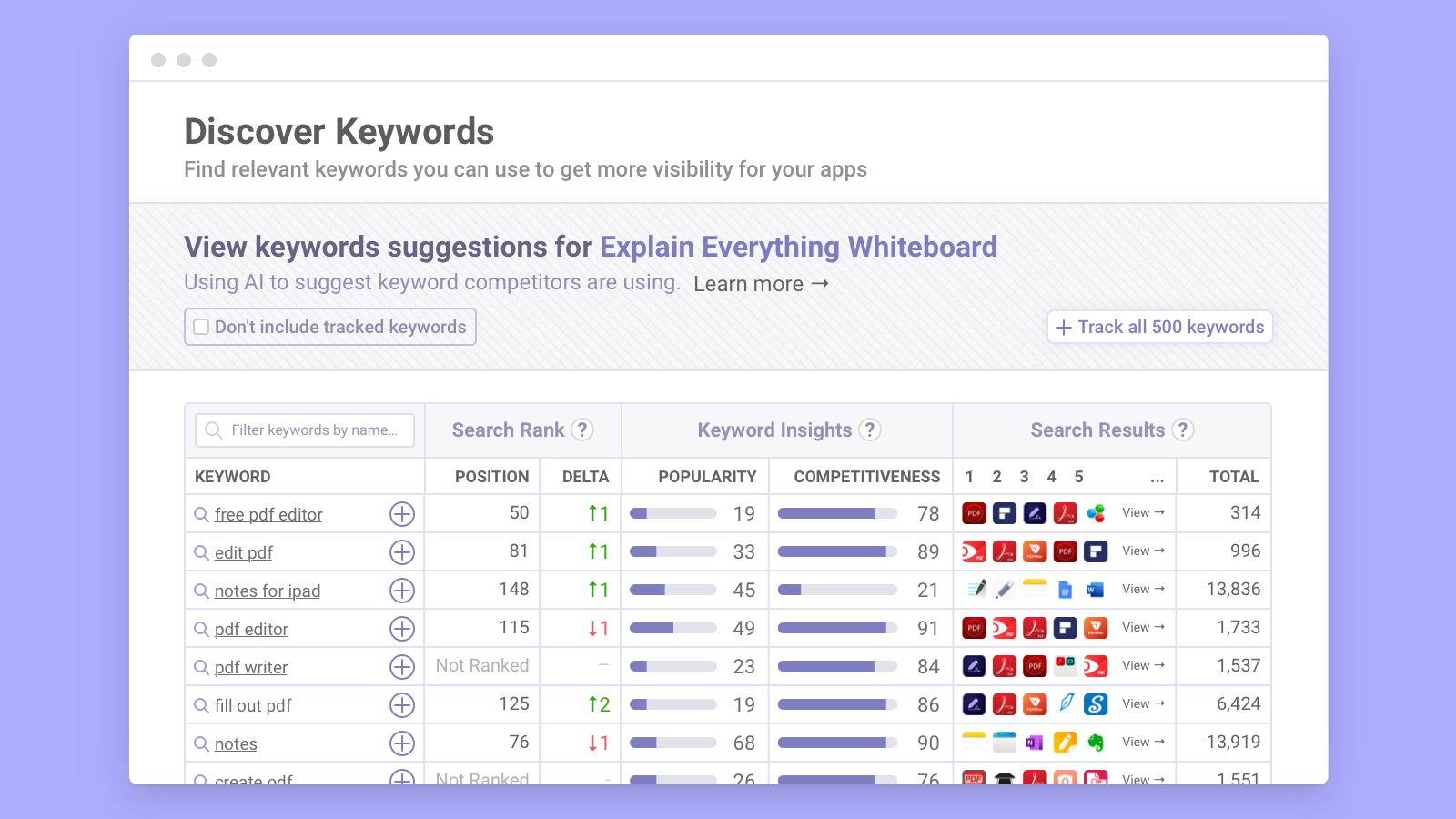 When it comes to discovery on the App Store and Google Play ASO has become a very effective (and free) way to get in front of more users and earn more downloads. ASO relies on finding the right keywords, which can be a laborious (but rewarding) process.
We already provide tools such as Discover and Related keywords to help you find keywords, but we've made it even easier to find relevant keywords with our latest addition to our ASO tools: Smart keyword suggestions.
Using the new smart keyword suggestion all you have to do is select your app and we'll automatically suggest hundreds of relevant keywords.
💡 How to choose the right keywords for App Store Optimization
How it Works
To find the most relevant suggestions we've automated what many marketers and ASO experts have been doing manually for years. We scan the App Store and Google play every hour for keyword ranks, then feed those to an algorithm that finds the keywords that work best for apps that compete with you directly as well as indirectly.
You don't have to specify who the competitors or give the algorithm a starting point. It does that all automatically. All you need to do is use them.
💡 How to Optimize Your App's Name to Get More Downloads
Keyword suggestions are available now to all members on the Optimize plan or higher. If you're not using our ASO tools yet now's a great time to start your free trial →