It's official, transportation tycoon Uber has been surpassed by its competitor Lyft. In response to this weekend's events, Lyft has shot up into the Top 5 free apps in the US for the first time ever, currently ranked at #4, while Uber, which currently sits at #13 looks up from below. Not only did Uber lose the lead in overall rankings and incite a flux of numerous new poor reviews (read more below), but Lyft has also taken the #1 spot in the Travel category for the US, with Uber now at #2.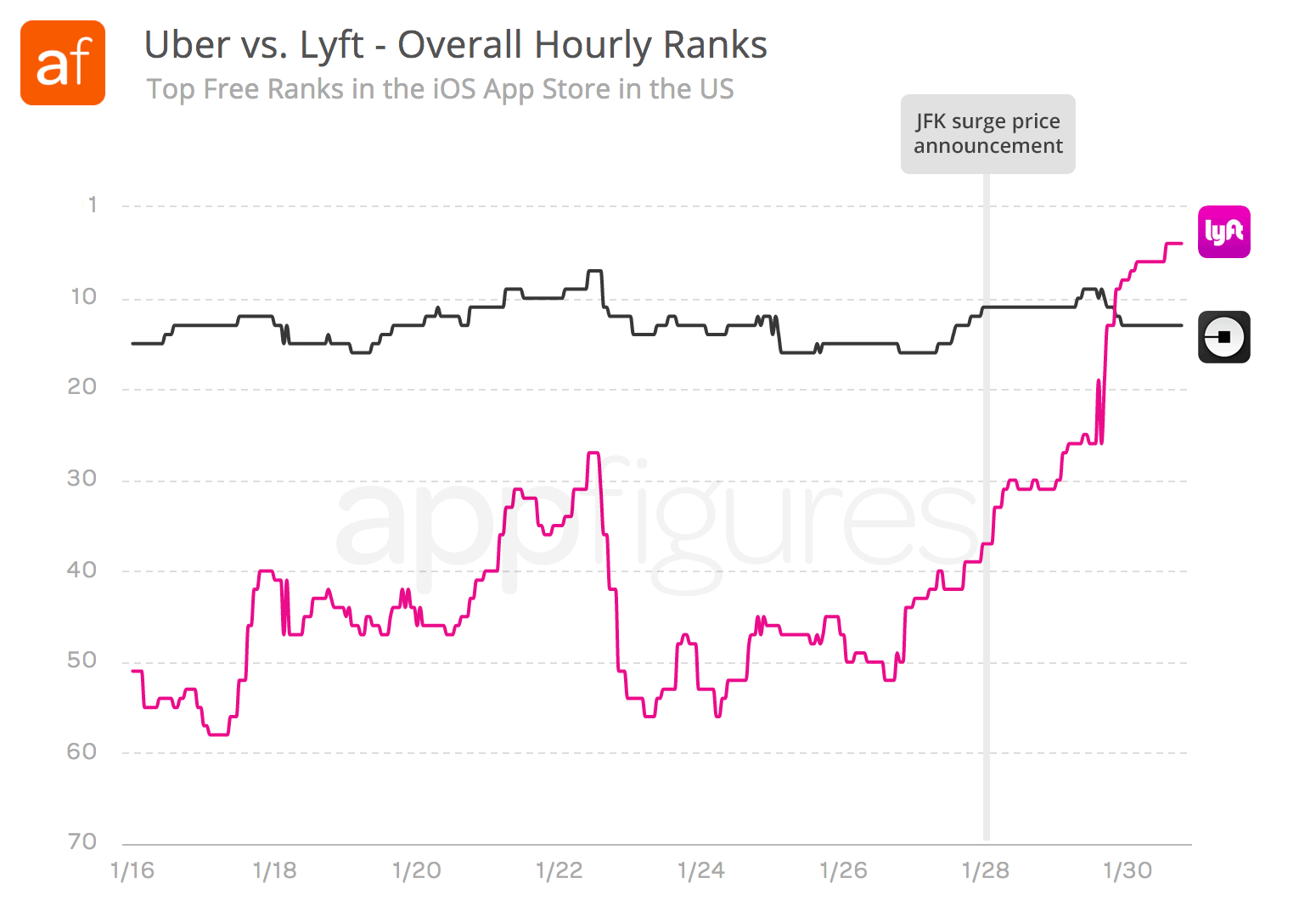 The news can heavily affect the outcome of businesses and their apps, something that Uber is no stranger to having previously risen in ranks during another taxi strike in the UK in 2014. While it worked in their favor then, this time Uber isn't having the same luck. While it's a notable event for Lyft against Uber, time will tell if this is merely a fad brought on by political unrest and protest or if indeed Uber will start to see a drop in business due to any insensitivity they may have caused over the weekend.
[af-ml-form title="Get our reports right to your inbox" sub-title="" /]
It's Not Me, It's You
To add salt to the wound, Uber is also seeing a spike in negative reviews. Not a total surprise but who's writing these? It could be customers leaving poor reviews before deleting the app or it could be new users downloading the app to simply share their views in light of the situation.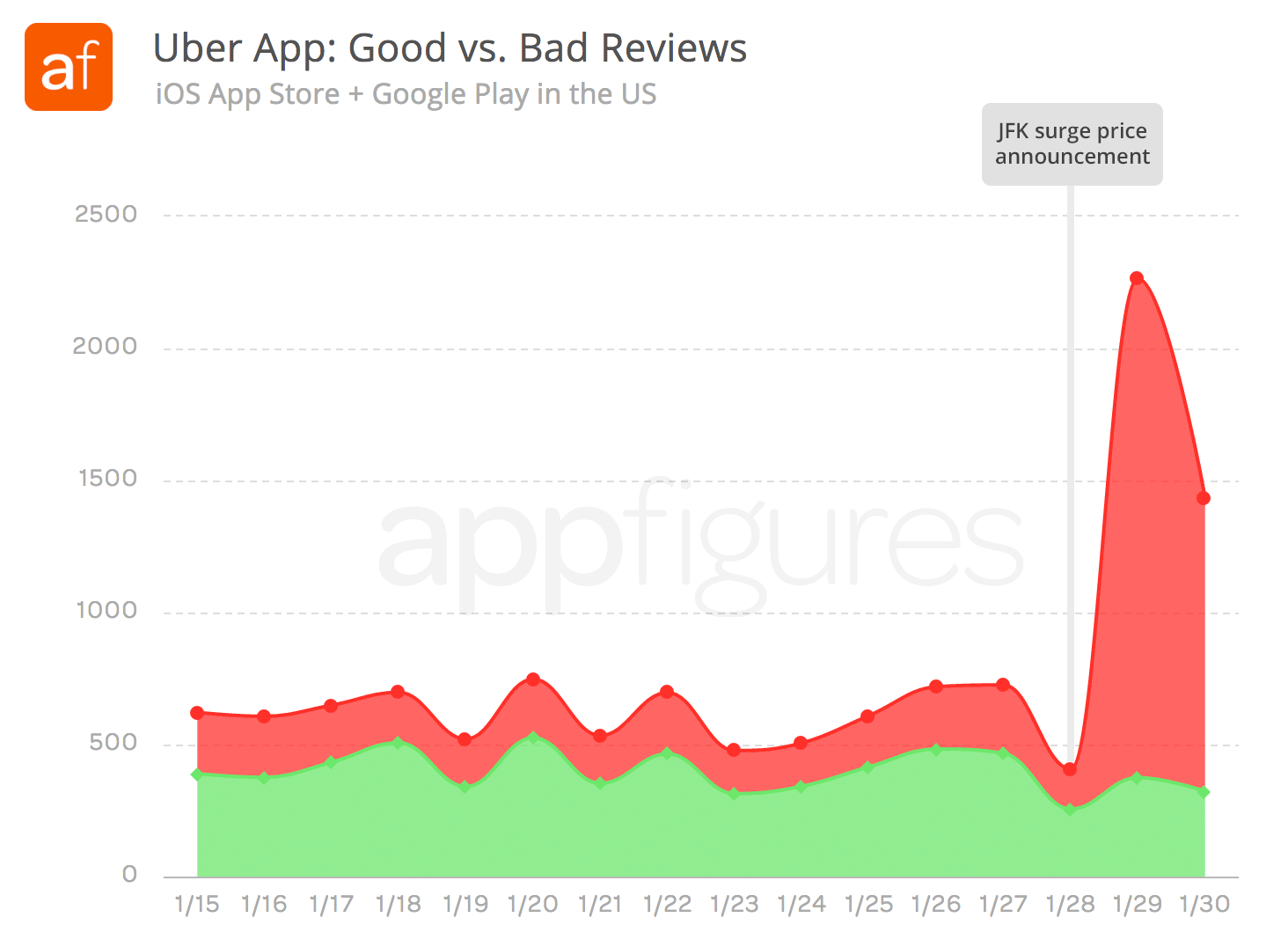 One thing is for sure, as expected, the reviews being written have a common voice. "Trump" was the third most used word among the negative reviews, with "CEO" and "Ban" being in the top 10 most used words. Included in many of the new reviews are mentions of "ACLU", "JFK", "Immigrant" and "Strike". Some even go as far as including negative phrases such as "Facist" in their reviews. All in all, more than 95% of all reviews for Uber, meaning 1 or 2 stars reviews, have been negative over the last few days.