Our ASO tools now include two new ways for you to find more keywords you can optimize for: Related Keywords, which gives you more relevant keywords to explore, and Ranked Right Now, which shows you keywords your apps are ranked without having to track them.
To get good results from App Store Optimization you need to find keywords that not only describe what your app does, but also have a good amount of search traffic on the App store and Google Play. The more keywords you evaluate the better your chances are at finding the ones that will work best for your apps, and with the latest additions you'll be able to do that effortlessly.
Related Keywords
ASO experts suggest finding new keywords by looking directly in the store and at competitors for inspiration. We automated this process (and made it smarter) with a sophisticated algorithm that maps out keywords that are being used by similar apps, jumping between apps and spidering its keywords to find relevant keyword suggestions.
This process offers a rich set of results that goes beyond simple algorithms that use a dictionary or a thesaurus.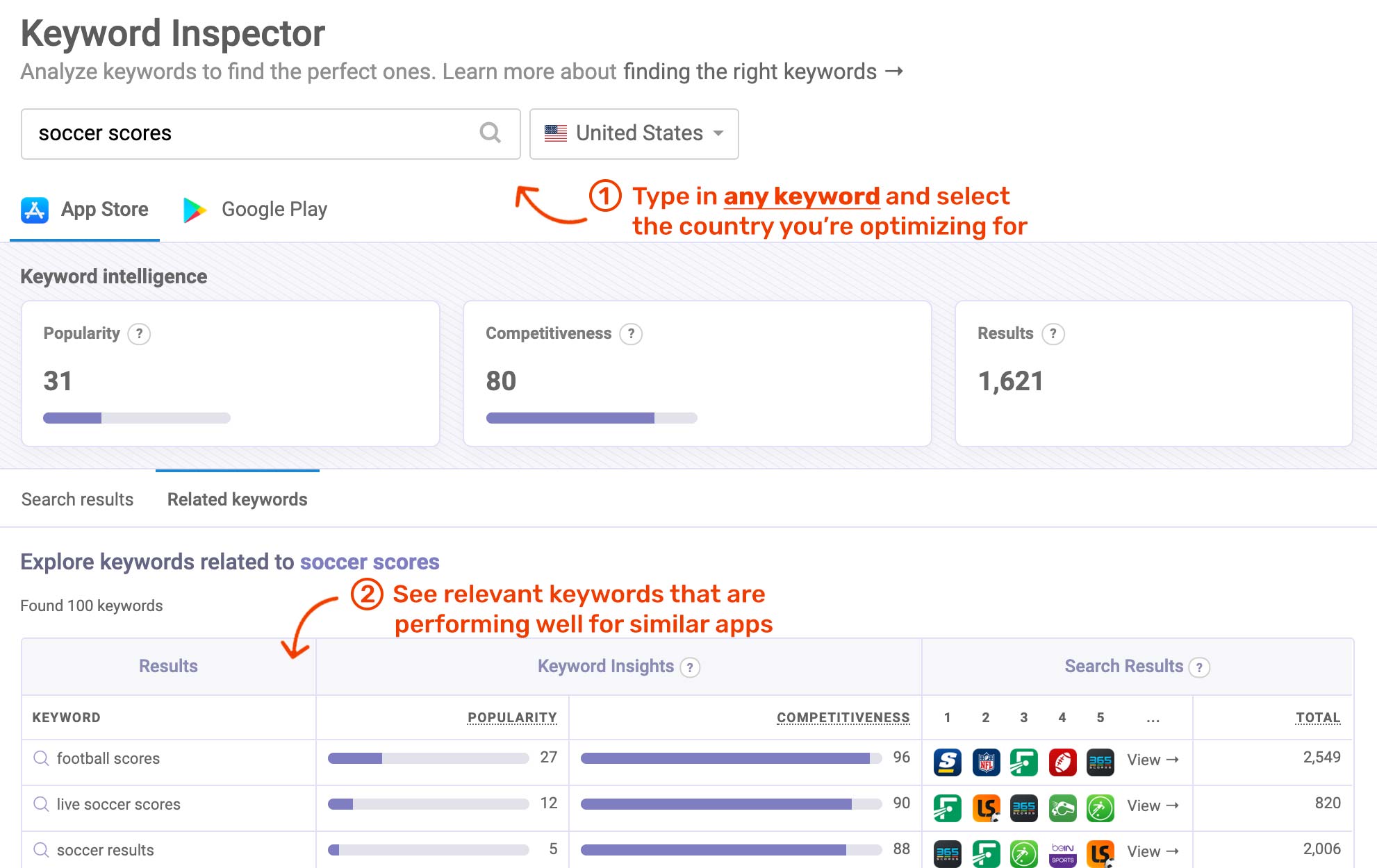 Here's a good example — searching for soccer scores gives us suggestions that include football scores (how the rest of the world calls soccer), live soccer scores (live is important to scores), and sports scores (so it knows soccer is a sport and will recommend other sport-related keywords).
Ranked Right Now
Another great way to find opportunities is by looking at keywords your app is already ranking in that you might know about or actively be optimizing for. That's where the "Ranked Right Now" report comes in handy. Just select your app and country and see the keywords you're ranked in.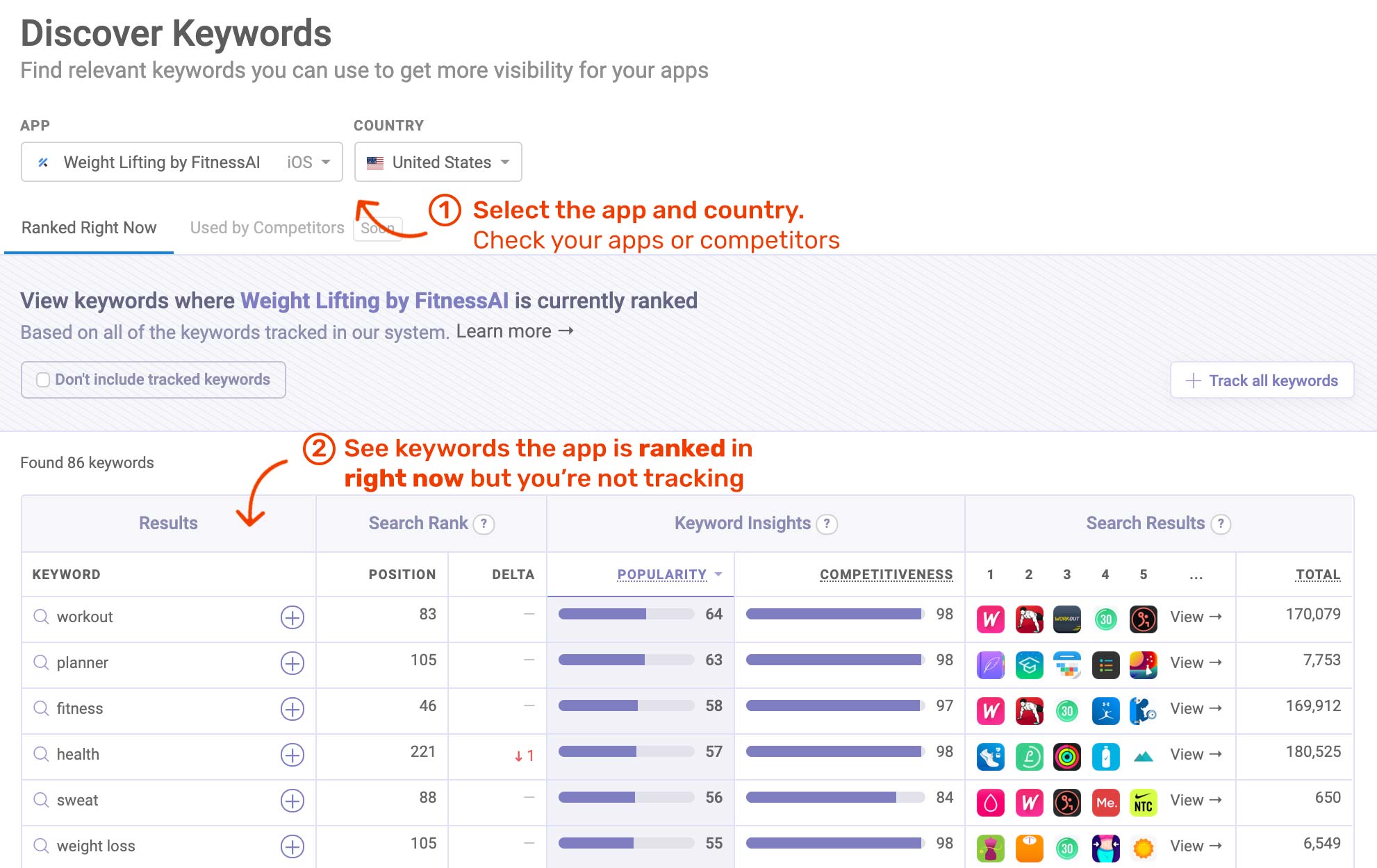 We scan keywords for changes every hour, so the list will always be fresh and actionable. We also add more keywords to our database every day, so the list will always grow.
We're working hard on even more ASO tools and would love to hear what you think about these new tools as well as the kind of tools that will help you the most. If you have any feedback please get in touch and let us know.