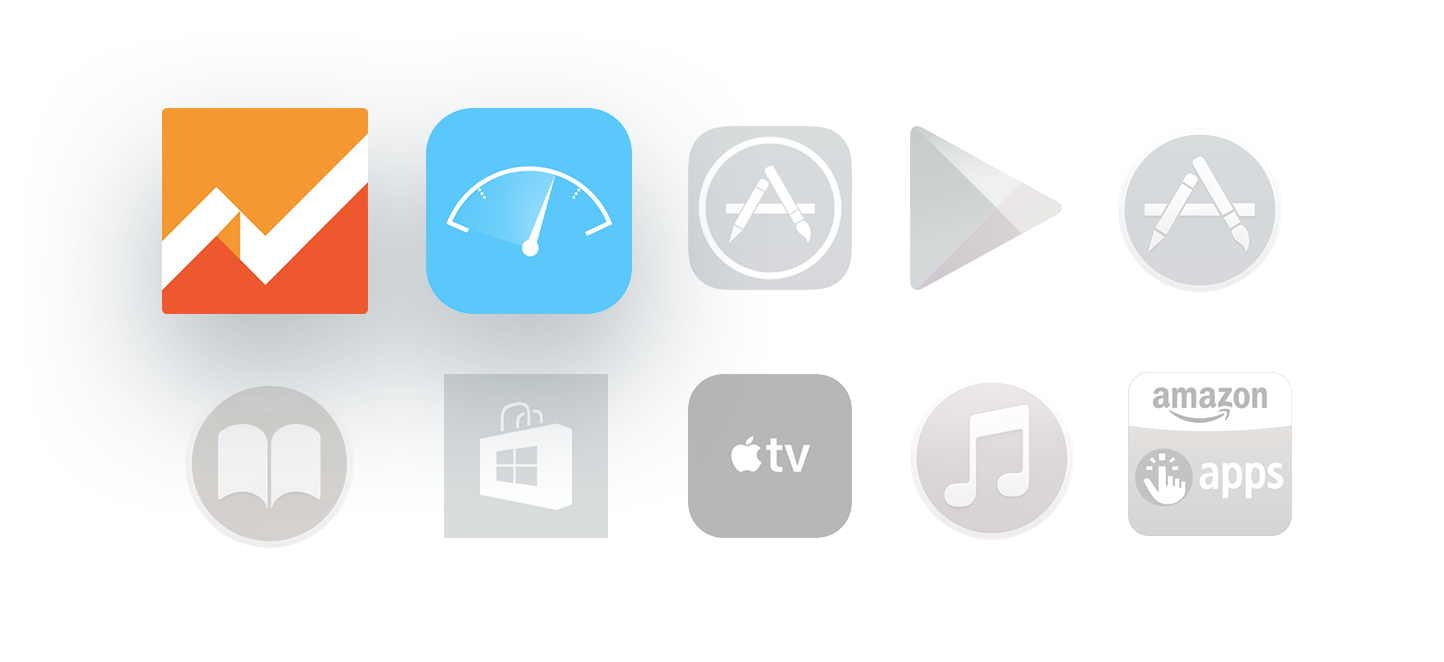 Giving you a complete picture of the performance of your apps is at the core of what we do. Combining different app store metrics like revenue, ranks, and reviews provides tremendous value because it lets you connect the dots. Today the list of data sets we track grows to include a really important one — app usage!
Introducing app usage reports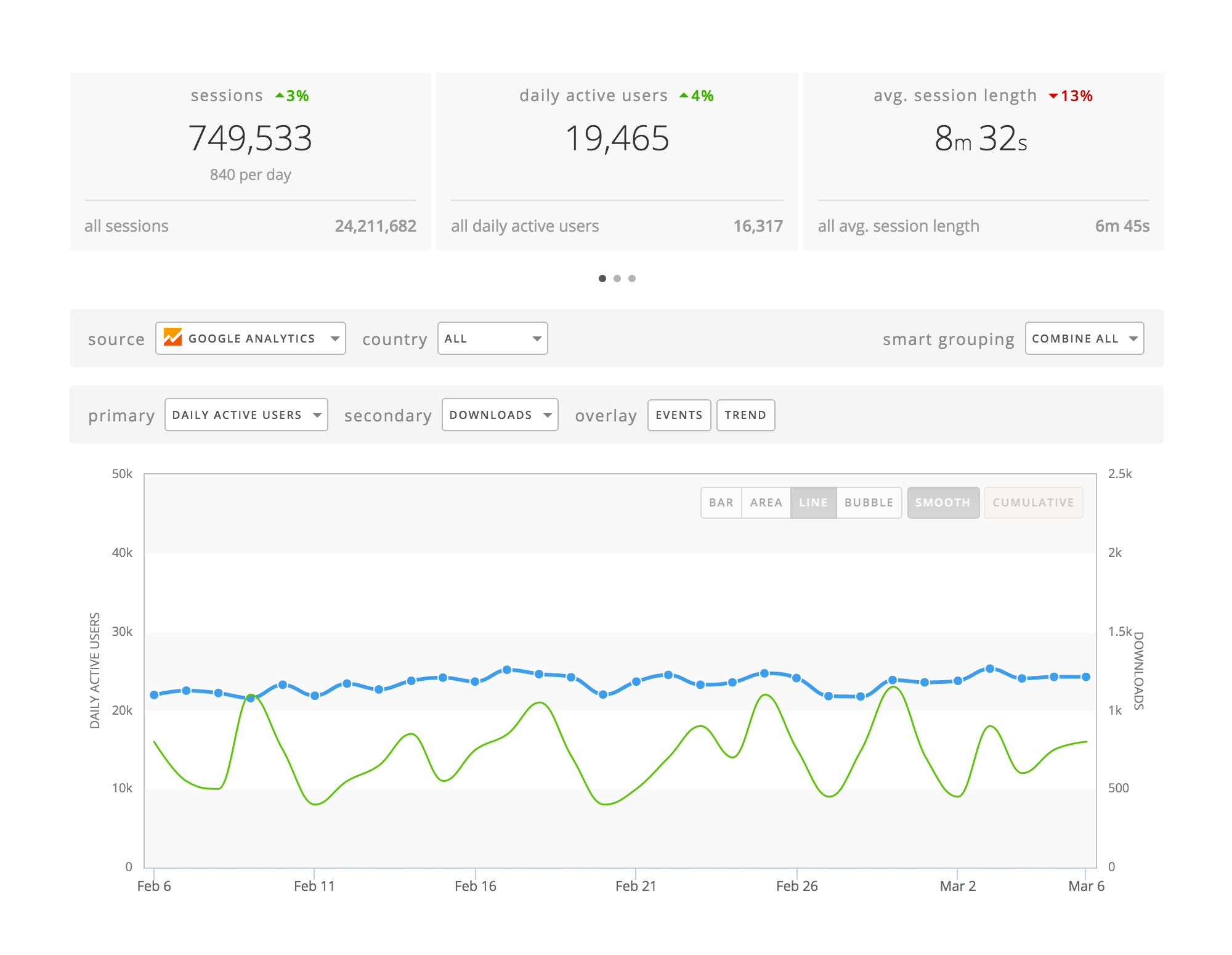 Earlier today we rolled out a new suite of reports that focus on app usage. Much like our other reporting suites for revenue, etc. usage reports provide a simple yet powerful way to view usage data by date, country, or by app.
With the new reporting suite we've simplified tracking app usage. The new reporting suite is also deeply integrated with all of your other reports, making it easy to view app store + app usage metrics in one place.
The new reports have built in overlays that include both usage and app store metrics. Using overlays you can select any two metrics from any report on the platform and view them together to answer important questions about your portfolio. Here are a few examples:
Downloads

vs.

Active users – What's your usage conversion rate?
Sessions

vs.

Active users – How engaged are you users?
Sessions/user

vs.

Avg. session length – Are your users spending time in your app, or using it in bursts?
Active users

vs.

Total revenue – How does your revenue compare to usage?
Sessions

vs.

Ad revenue – Does your ad revenue scale?
Avg. session length

vs.

In-app purchases – How does revenue scale with engagement?
New integrations
You're probably expecting a link to download our SDK. Good news, we don't require one, nor adding code to your apps for these to work. Instead, we've integrated with iTunes Analytics and Google Analytics.
iTunes Analytics
iTunes Analytics is built right into any iOS or tvOS app and is available right out of the box without the need to make any changes to your app. It's really neat.
With iTunes Analytics you'll have access to the following metrics:
Sessions
Active devices
Sessions/device
Crashes
Paying users
Google Analytics
Google Analytics is a free analytics service that goes beyond what iTunes Analytics provides and works across all platforms but requires that you add an SDK to your app. Once you have the Google Analytics SDK installed simply link your account and you'll have access to these metrics:
Sessions
Active users
Avg. session length
Sessions/user
Views
Views/user
Unique views
Total session length
Crashes
If you're using a different usage analytics SDK you'd like us to integrate please let us know.
We're really excited about this new reporting suite and data sets, and hope they'll help you uncover insights quickly so you can act on them and be more successful. If you have any questions don't hesitate to get in touch directly or on Twitter @appfigures.