Music streaming services have made their way into millions of devices over the last few years, and everyone seems to have a favorite. This week we're going to compare the most downloaded music streaming apps in the U.S. App Store, and then take a closer look at the top contenders–Spotify and Pandora.
The Most Downloaded Music Streaming Apps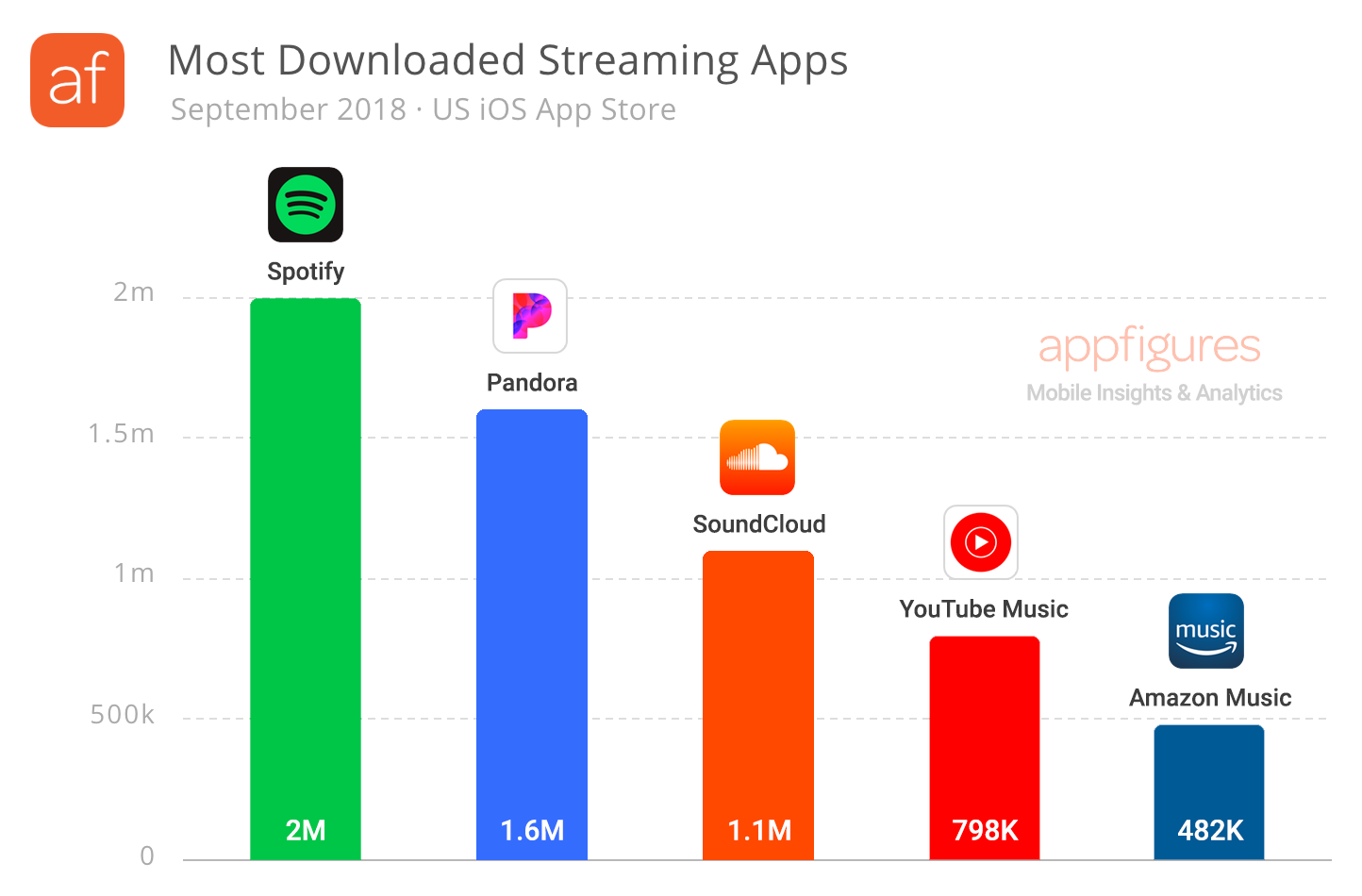 Note: Apple Music isn't mentioned in this report because it comes pre-installed with every iPhone and doesn't need to be downloaded through the App Store.
Spotify leads the pack with an estimated 2 million downloads in September in the U.S. App Store, followed closely by Pandora with 1.6 million downloads. SoundCloud clocked in at a close third with just over 1.1 million downloads. YouTube Music and Amazon Music took 4th and 5th, but Amazon certainly has a lot more growth ahead of it if it wants to get in on the action.
Spotify vs. Pandora
Both Spotify and recently acquired Pandora are fighting hard for market share. In a market where iPhones and iPads come pre-installed with rival Apple Music, both companies are constantly looking for new ways to attract new customers. Let's see how they've performed so far this year.
Pandora Attracts More Young Females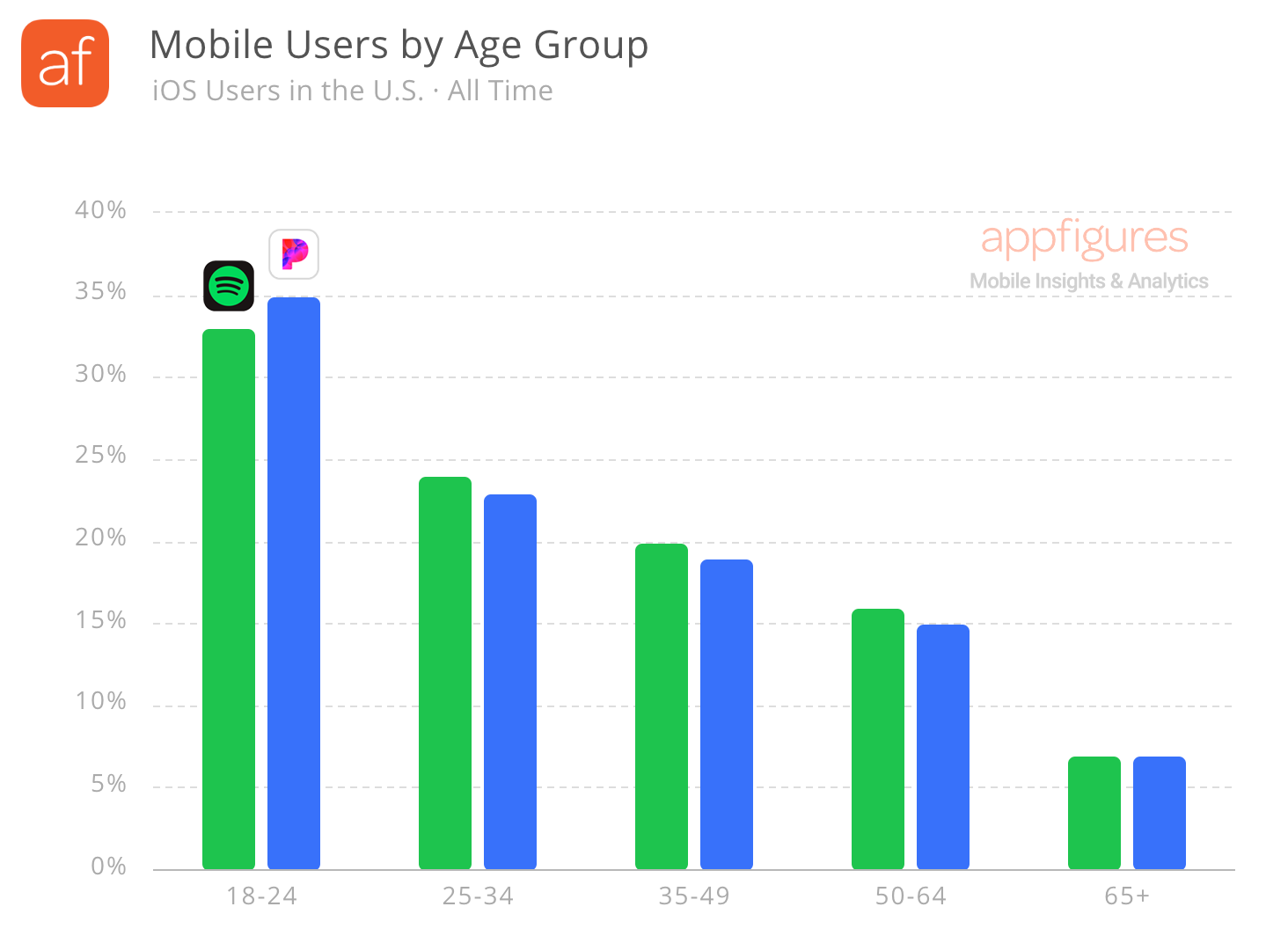 Let's take a look at the user-base of these services. Both services see more use by younger crowds (18 – 24), but it seems that for Pandora that's more pronounced. We can see how the usage is shifted towards that demographic group in the chart above.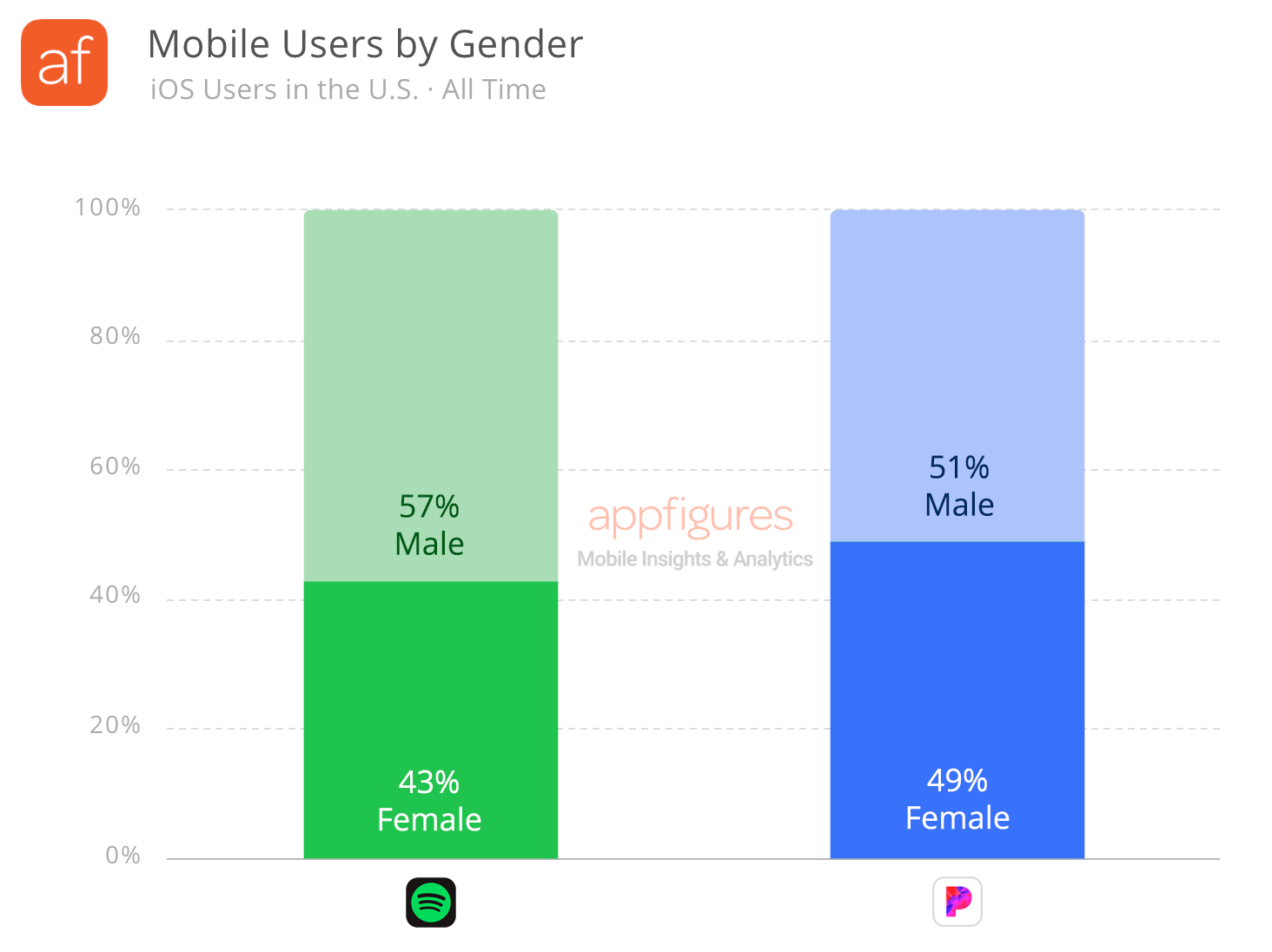 In addition to attracting more young iPhone users, Pandora also seems to have a stronger foothold with female users, where Spotify leans a bit more towards males. In general, our data indicates that there are more apps that have a male-leaning user-base than female-leaning ones.
Spotify Was Downloaded 25M Times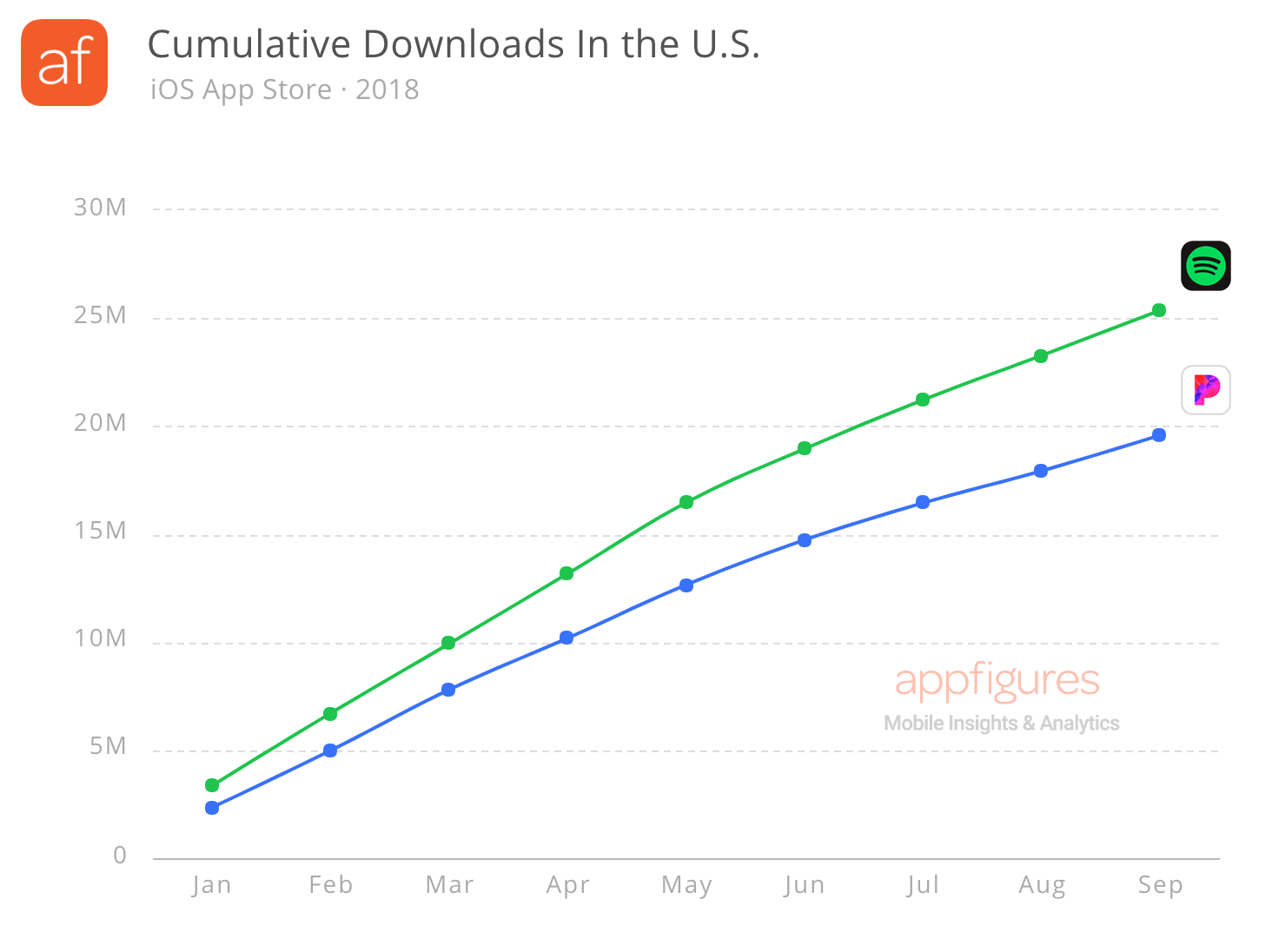 Although newer, Spotify has become a household name and that shows in downloads. In 2018, Spotify saw more than 25 million downloads in the U.S. alone. And while Pandora wasn't too far behind with roughly 20 million downloads, it has a lot of work to do before it can really take over. For now, Spotify is still the king of music streaming services on the App Store.
The Data
The data in this report came from Explorer, our Mobile Market Intelligence platform. Use Explorer to discover and analyze millions of mobile apps with proprietary data-sets like the ones used in this post. Check it out →