Since rolling out Alerts last year we've sent more than a million emails and Slack messages. Our members love them, and use them to stay on top of their reviews without having to constantly be looking at their reports.
With the latest update to our iPhone app, Alerts for new reviews and sales reports can now be sent directly to your device as push notifications.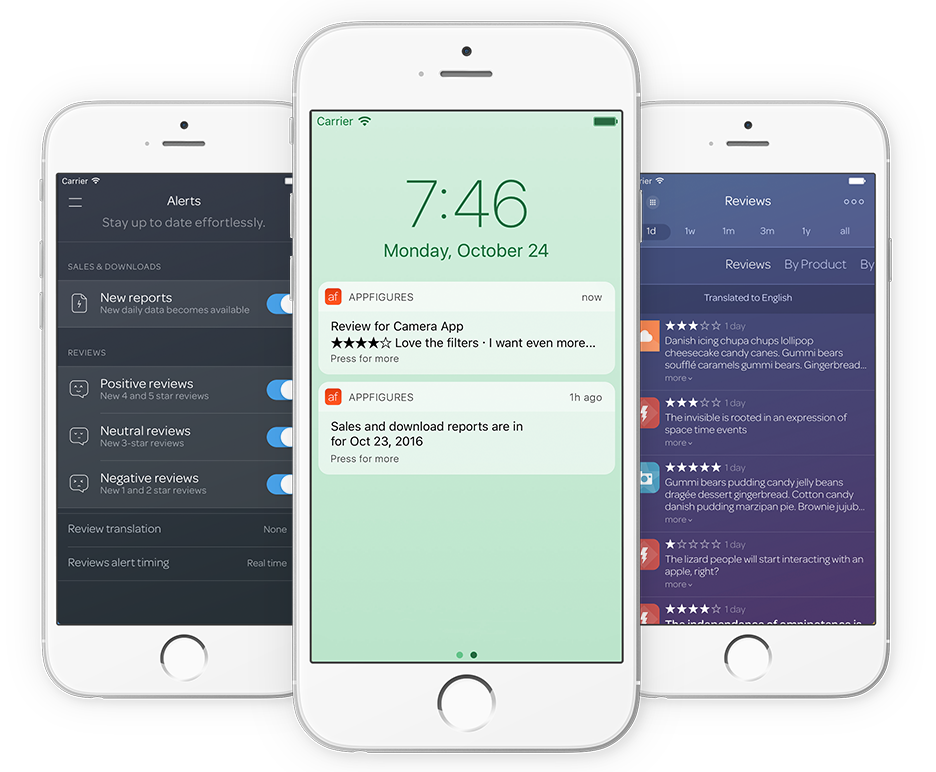 Enabling alerts from within the app lets you select the type and the frequency (real-time, or daily). Our goal was to keep the setup simple, and in the future we'll bring more flexibility for filtering.
We're already hard at work on new alert types that will go beyond reviews, which we'll be rolling out in the near future to the site as well as the app. If there's a specific type of alert you'd like to see please let us know.
This update also includes a few other improvements:
Force Touch support, so you can quickly peek at (and pop) reports.
Sharing a review now shares a direct link to its card.
Simplified login with Touch ID, password manager support, and the ability to login with your Google account.
Support for iBooks.
Get the update. Not tracking with us yet? Start your free trial →