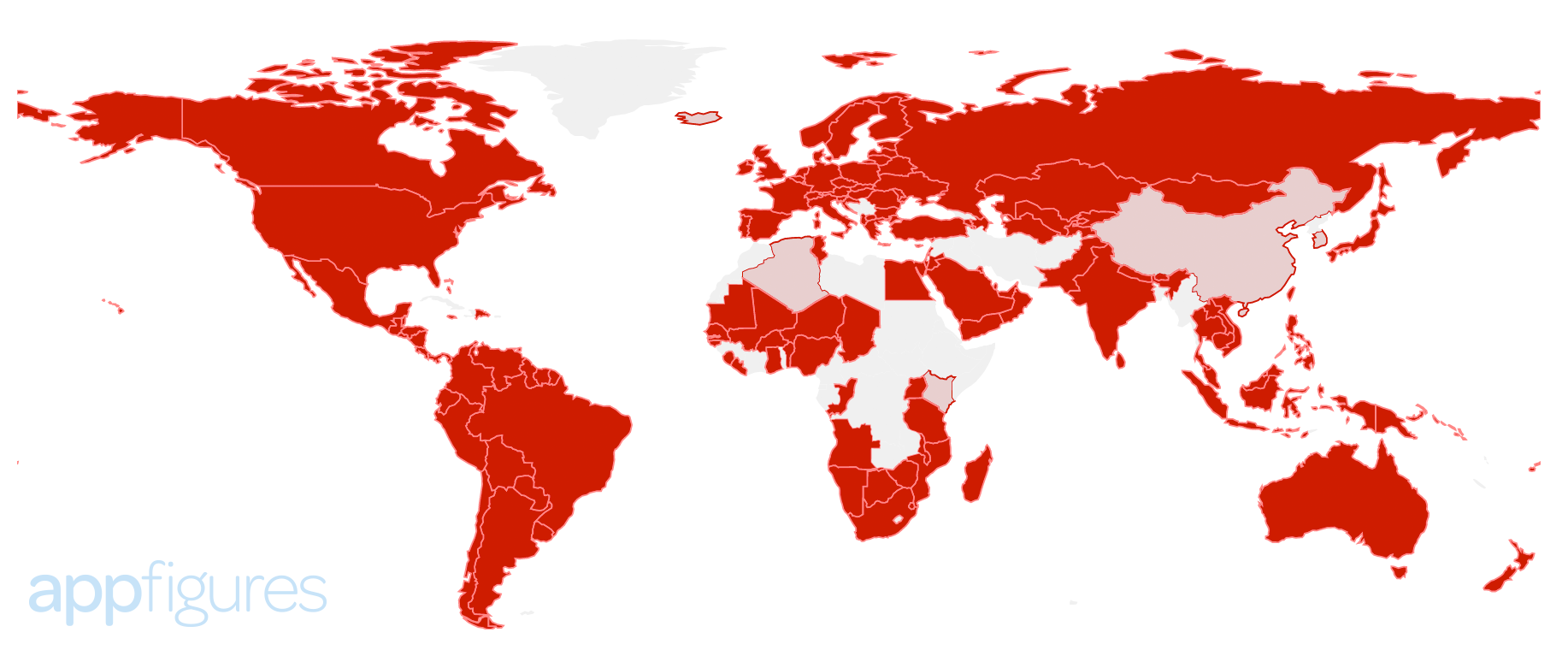 Just about 48 hours ago Nintendo's first mobile game, and one of my personal all-time favorites, hit the App Store and quickly showed that the iconic plumber is pretty much everyone's favorite.
The title has been released in 150 countries and is ranked in all of them, in many leading the pack as the №1 free app. Below are the latest ranks for Super Mario Run from all around the world.
FYI — Check our LIVE post benchmarking Super Mario Run's release.
#1 Free App In 138 Countries
Undoubtedly the season's most anticipated release is off to a start like no other. Super Mario Run took the №1 spot in 138 of 150 countries. It is in the Top 5 in 144, and in the Top 10 in 148. The renegades — Guinea-bissau and Palau. View all countries/categories.
#1 Grossing App In 46 Countries
Downloads are nice, but revenue is nicer. Especially if you're Nintendo right now. Super Mario Run quickly seized control of the App Store's Top Grossing chart in 110 countries, taking the №1 spot in 46. The game is currently in the Top 5 in 82 countries, and Top 10 in 91. View all countries/categories.
Sticker Pack Climbs Too
A few months ago Nintendo released a free Super Mario Run sticker pack to the iMessage App Store. The sticker pack has been doing very well, but since the game's launch on Thursday it's doing even better.