For the second installment of this series, we chatted with Martin Macmillan, CEO and Founder of Pollen VC. Pollen VC is a financial tech platform that gives mobile developers early access to their app store revenues. Martin shares his take on the funding gap in the app stores and why he thinks the rise of a "middle class" of app developers will be beneficial for the industry.
Why was Pollen created?
I first experienced the "funding gap" myself after co-founding Soniqplay, a music remixing app company. We found that it could take anywhere up to 60 days for the app stores to pay out on our sales revenue, and this made it very difficult to build our user base and grow the company.

I looked for a solution with some traditional invoice discounters, but I found that they just couldn't get their heads around the way the app stores work. Traditional invoice discounters are pretty hung up on the fact that there is no paper invoice from a digital store, even though you can readily access all the required sales reporting electronically.
It was incredibly frustrating because we knew the sales revenue was there, we just couldn't get hold of it, and meanwhile we couldn't pull together external funding for our user acquisition campaigns.

However, prior to Soniqplay, I had worked in investment banking as a bond trader, so I understood how credit risk assessment works and that the app store platforms – i.e. Apple and Google – are some of the safest credit risks in the world. I realised there must be a way to link the old world of finance with the new world of digital marketplaces, and help developers plug the funding gap. This is where the idea for Pollen VC came from.
What challenges keep you up at night?
Getting the word out there! Pollen VC is a disruptive funding model for app user acquisition, so our biggest challenge is education. Many indie developers are a little worried when you talk to them about financial issues and many see the mechanics of app promotion as a black box – they think marketing is a dark art so they are put off. It's part of our job to get them through the difficulties of launching their app or game, and one of the benefits of using Pollen is that it can provide the financial breathing space for a developer to test and hone their monetization and user acquisition strategy, especially during a Beta launch, because they can self-fund this with their own sales revenues.
How does Pollen utilize data to empower developers?
We utilize data in everything we do. Pollen's core service bases credit assessments on sales data taken directly from the app stores, and this feeds into our customer dashboard where developers can see how much sales revenue is due from the app store. They can then see how much is available to spend, and decide to either take the cash out each week, or recycle their sales into their choice of ad network. We work with many of the leading mobile ad networks such as Facebook and Tapjoy to make it easier for developers to set up accounts which are funded with the developer's sales revenue, rather than relying on ad network credit lines or raising additional equity. This empowers developers to do user acquisition campaigns, which they may have struggled to fund otherwise.
Lastly, what trends occurring right now in the app store ecosystem are most exciting to you, and how do you think they will pan out?
We've seen an emerging "middle class" of mobile developers – this is a segment of the app store which might not see overnight millionaire success or hold the top rankings of the charts, but they are making anything from $5,000-$500,000 per month. We looked at data from September 2014 to April 2015 and noted that there was an increase in the number of developers earning between $5,000 and $500,000 per month, which can only be good news. I think that the app store economy is stabilising, you'll see fewer and fewer overnight millionaires, and the current set of big hitters will eventually loosen their monopoly on the top spots as their audience growth plateaus. The so-called "middle-class" of app developers will grow as they take advantage of niche audiences and gain better understanding of those customers over time. These are the businesses Pollen VC is helping to grow.
---
Thanks to Martin for providing us with some more insights on Pollen VC, and how app owners can resolve the funding gap in the app stores.
Check out all Talking Trends posts for more industry interviews.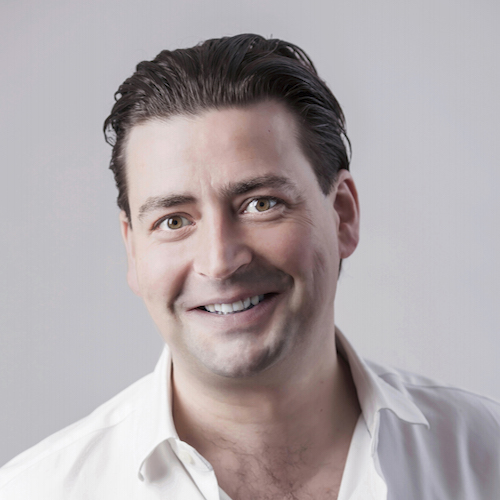 Martin has 20 years' experience in launching and building technology businesses in FinTech, music and media sectors, and a prior career in Investment banking as a bond trader. Prior to Pollen, Martin was CEO at Soniqplay, CEO at Level Four (acquired by clear2pay) and a Director of UBS in London, where he ran the short term credit trading group and conceived and delivered UBS' first client-facing electronic debt trading platform.