Did you know the IRS has a mobile app? It's tax season here in the U.S. which means millions of people are looking for that refund check. And unlike years before, this year they're looking for it on their… phones!
Although IRS2Go app has been around since 2011 for both iOS and Android it's never reached the coveted #1 position in either the iOS App Store or Google Play. That changed this weekend. On Friday, IRS2Go climbed to the top of the iOS App Store and stayed there for a full 48 hours.
The chart below shows the app's rank in the Top Free charts on both the iOS App Store and Google Play in February: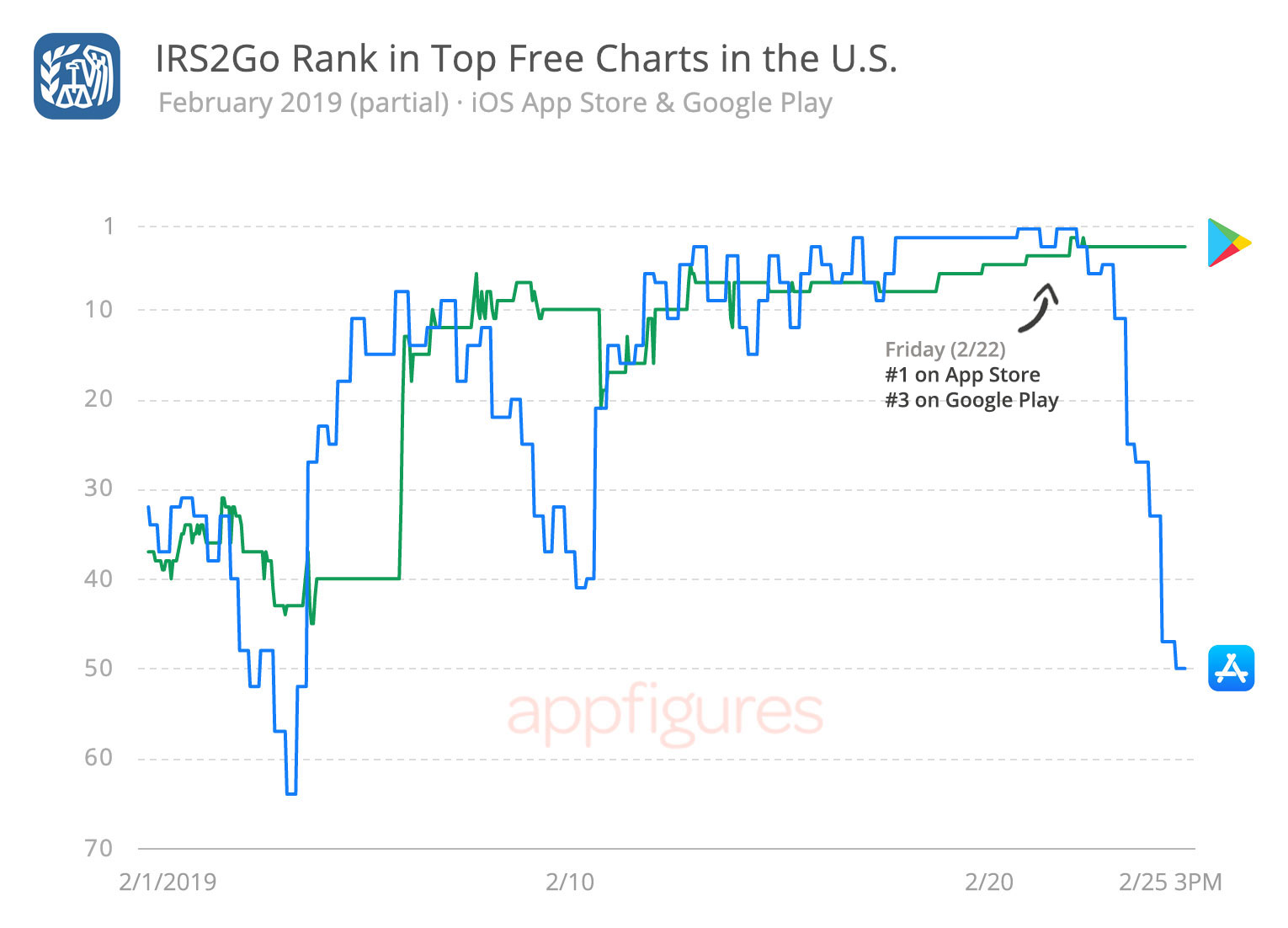 What does a #1 rank mean for an app with such a specific use-case? Off to our market intelligence data we go!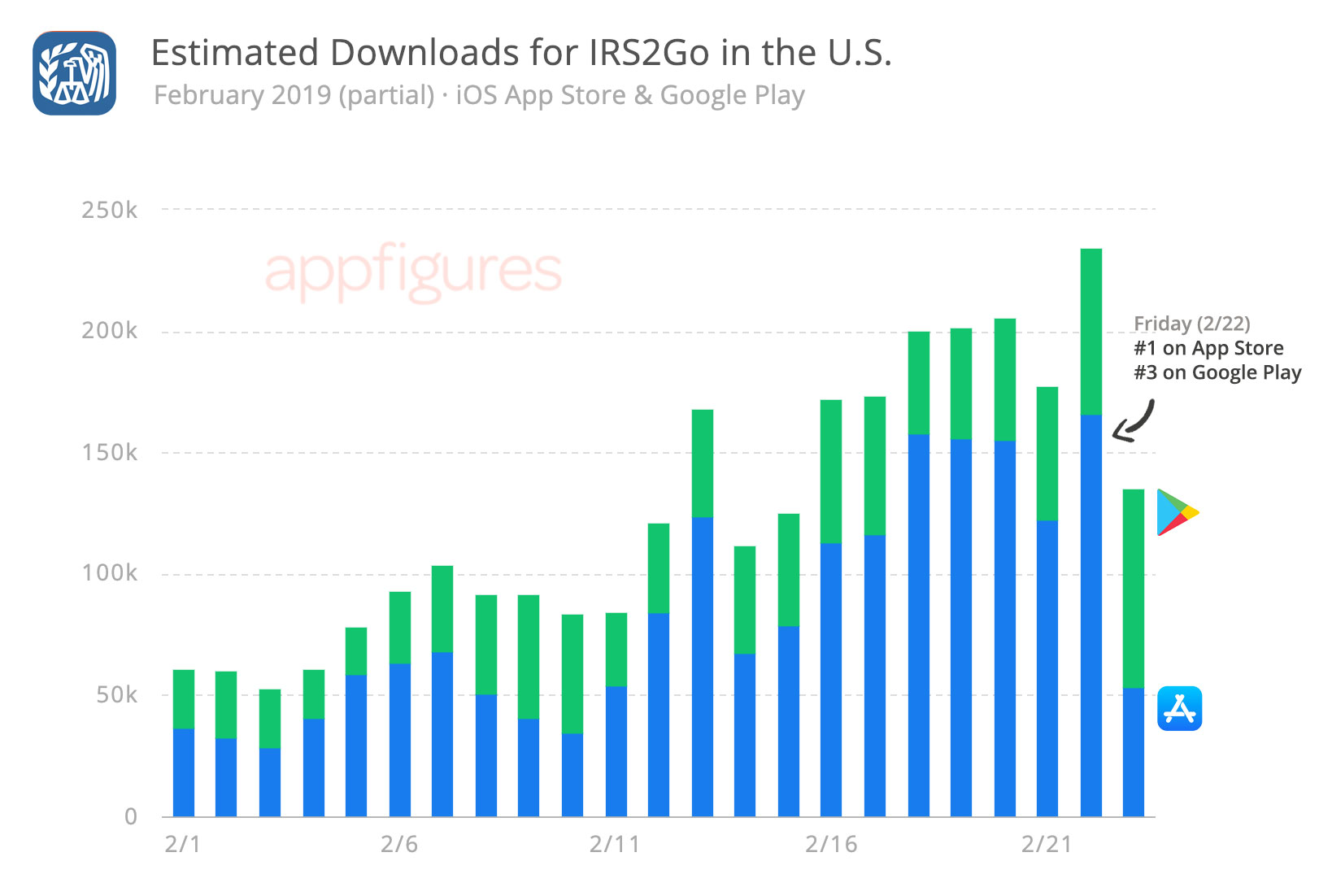 Downloads on the iOS App Store
On Friday, while at the #1 spot, IRS2Go was downloaded 166K times in the U.S. in one day. That's a heck of a lot of downloads! For context, apps that make it into the Top 5 Free Chart in the U.S. averages 120K download.
Downloads on Google Play
Things are a bit different on Google Play, where the IRS saw about 68K downloads on Friday. A top 5 app on Google Play averages around 60K downloads a day, so the IRS had a good weekend across both platforms.
As tax season winds down so will the app's popularity, but this rise shows us users are relying on their phones more than ever so if you're developing a useful app your market is always growing.
Looking for market intelligence on iOS and Android apps? Explorer offers download and revenue estimate, SDK information, audience demographics, and much more. Learn more →