Update: It seems Apple is in the process of updating ratings for all apps, indicating this was just a temporary bug.
Over the weekend thousands of iOS apps saw a massive drop in numbers of ratings in the US. Apple has cleaned up ratings in the past, so initially this wasn't out of the ordinary. However, a closer look at our historic ratings data showed that this time thousands of apps were affected, and in many cases as much as 50% of ratings disappeared.
Although thousands of apps were affected by this across all categories, popular apps seem to be the biggest losers: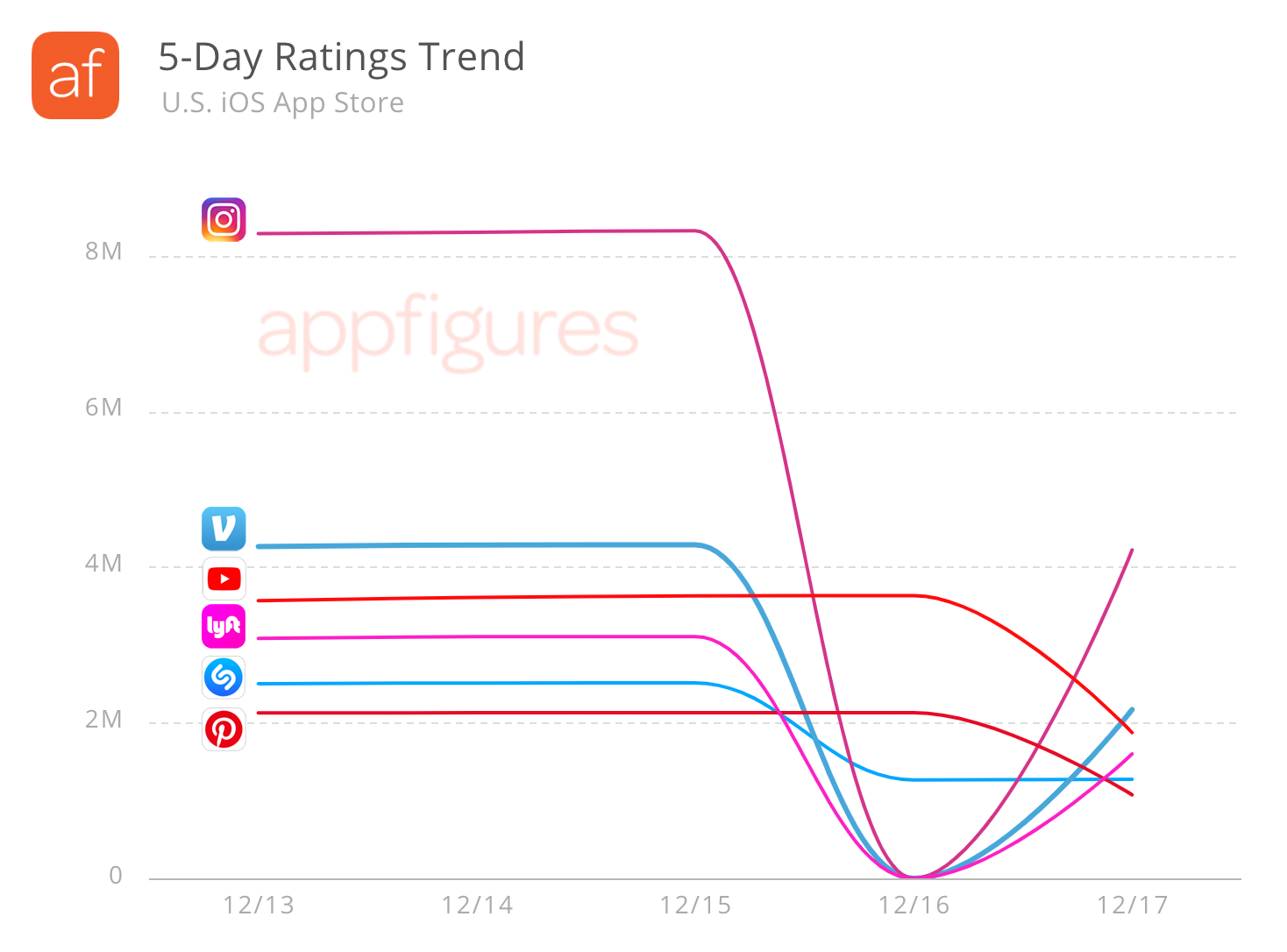 Looking at these trends it would appear as if there's either a very unstable glitch or maybe a glitch and a failed attempt to fix it. While some apps seem to be recovering, others are only starting to decline suggesting that whatever is going on is still going on.
It's hard to say if this is in fact a mistake that will be resolved, or if Apple is removing ratings they believe aren't legitimate. We reached out to Apple and will update this report if/when we get a response.
Want to track ratings for your app over time and by country? Sign up to get started →