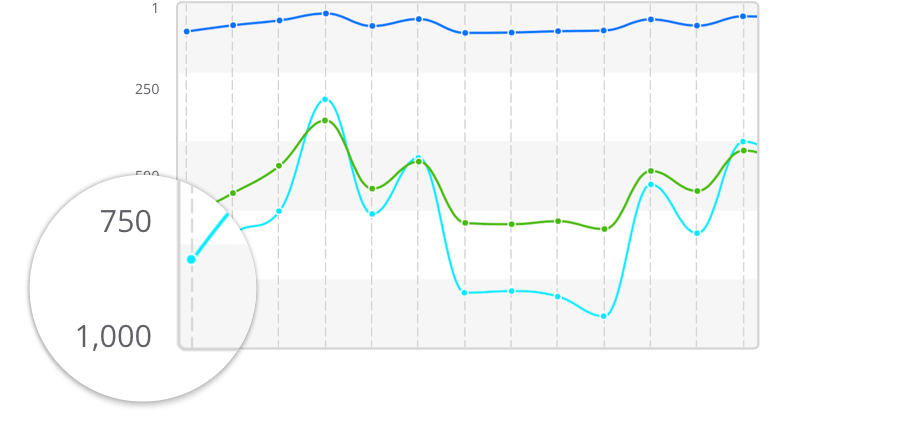 Whether it's your app or a competitor's, knowing where it's ranked gives you a great advantage. We make that easy with our Hourly Ranks and Top Apps reports, and today we're making it even better by extending both to show the top 1,000 apps in all countries and categories. Check it out →
Although the App Store doesn't go that far on the iPhone, this data is coming directly from Apple and relies on the same ranks algorithm that's used for all apps.
To handle more ranks data, the chart's intelligent mode now uses a logarithmic axis so you can see more details for higher ranks while still having extended ranks on the same chart.
FYI – Appfigures gives you all the insights you need for your apps to succeed. Get started →