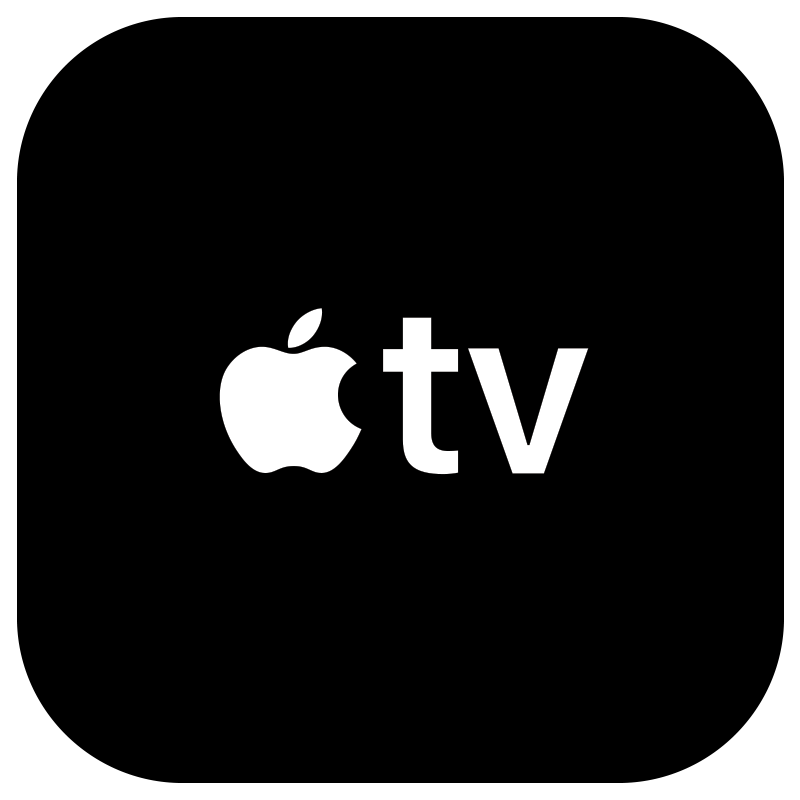 Last week the new Apple TV started shipping to consumers. With sales expected to exceed 20 million units, developers haven't missed a beat, launching more than 1,000 apps for the new hardware. And we're barely a week in!
We rolled out support for tracking downloads and revenue for Apple TV apps last week, and today we're adding hourly rank tracking, global top charts, and featured app tracking for Apple TV apps, giving developers precise competitive information in near real-time.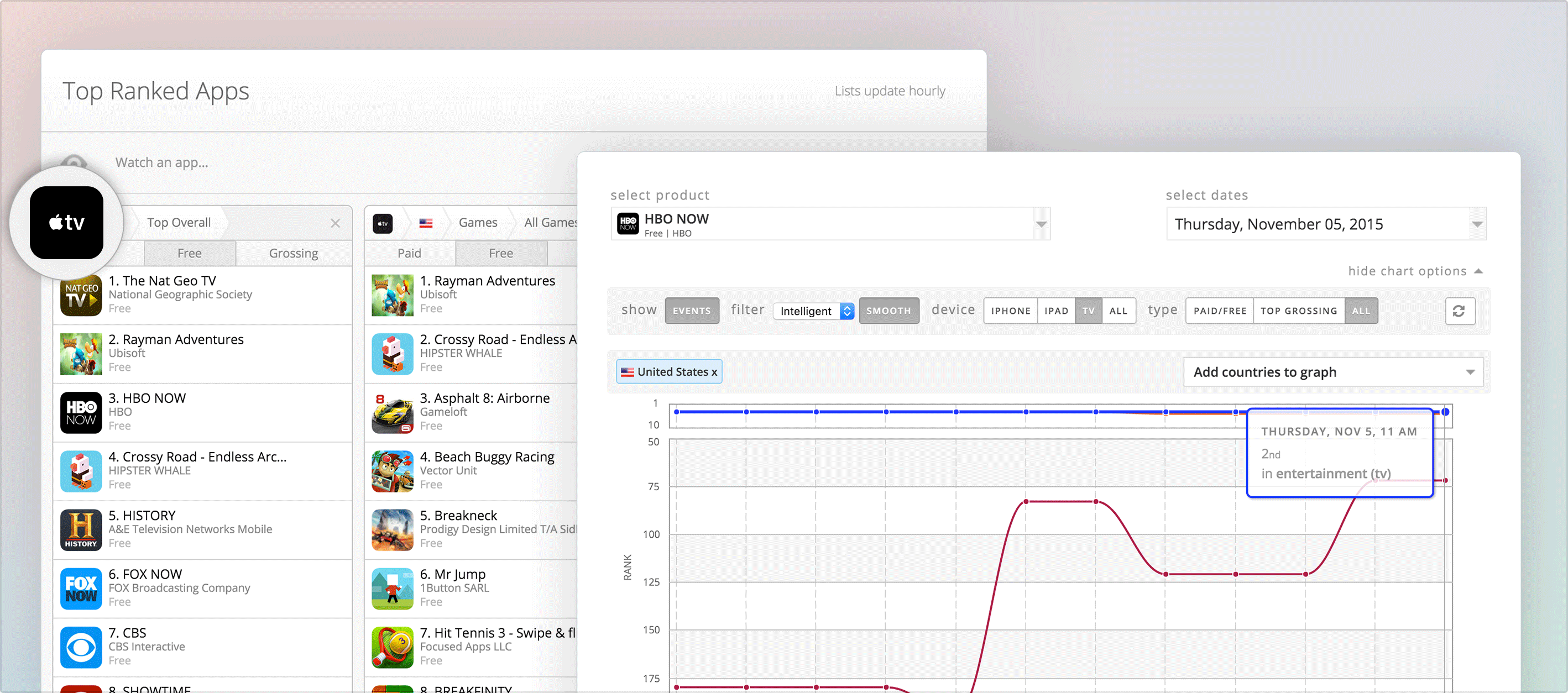 In addition to tracking downloads and revenue, we're now also tracking hourly ranks, top charts, and featured apps from the new Apple TV App Store. Ranks and top charts are available for all categories (including Top overall, Entertainment, Games and all 16 games subcategories), all list types (including free, paid, and grossing), and all countries. With these additions, Apple TV apps can now be tracked with the depth and flexibility you're used to for your other iOS, Mac, Android, and Windows apps.
To track your Apple TV apps simply link your iTunes Connect account. If you already have it connected the new apps should be added automatically for you and included in all reports.
Happy tracking!!