Earlier today thousands of cab drivers took to the streets for large-scale protests over the famous ride sharing company, Uber. Protests in London, Madrid, and Berlin over the use of a mobile app to handle payments have forced a gridlocked stop.
With all the commotion, however, Uber is seeing substantial gains in the App Store. As you can see in the chart below, the Uber app for iPhone has been climbing the App Store charts in major European countries immediately after the protests were announced.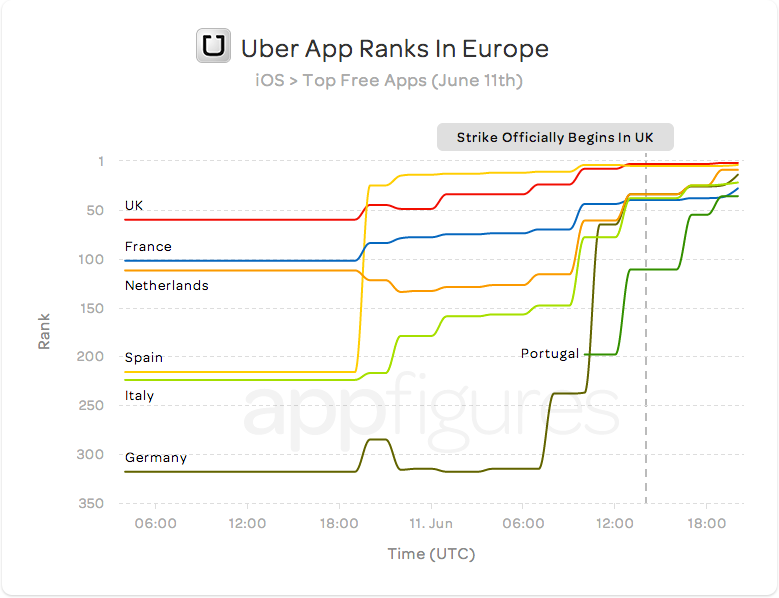 The App Store's fast reaction to the protests means even more new users for Uber, which recently raised a massive round of funding to fuel further global expansion.
Controversy of this kind is nothing new to Uber. This time it's working in their favor. Remarks from Uber executives show they embrace the protests as a way to display the convenience and functionality of the service.
Log into your appFigures account to track Uber's ranks in real time. Don't have an account? Sign up for a free trial.
Update 6/13
More than two full days after the strike and the Uber app is still holding on to its chart position.