A recent court ruling in Frankfurt has banned Uber's most popular service, Uberpop (Germany's version of UberX), from operating in Germany, claiming it "unfairly competes" with local taxi services.
In June when Uber faced opposition in Europe, it resulted in the app flying up the ranks, so we wondered if this latest incident of free publicity affected the app in a similar fashion. We took a look at the ranks over the past day and saw this suspicion was confirmed: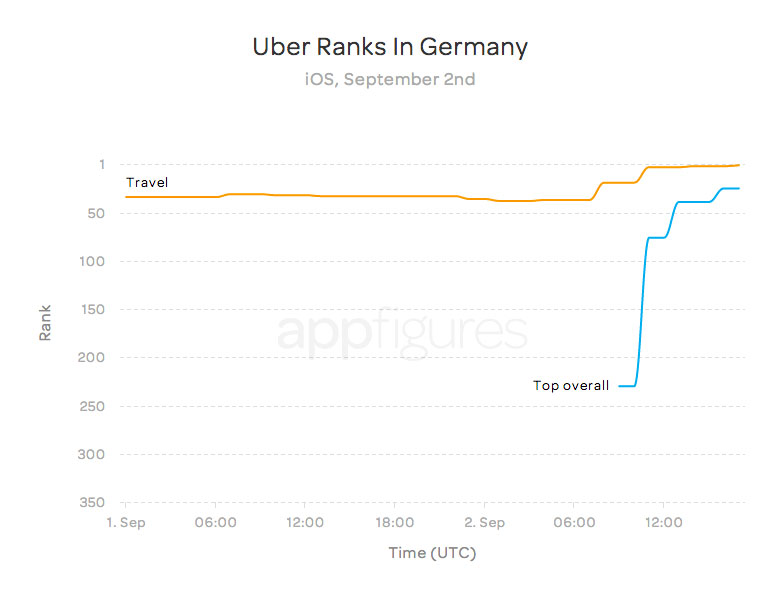 It seems that even negative publicity yields some positive results for Uber.