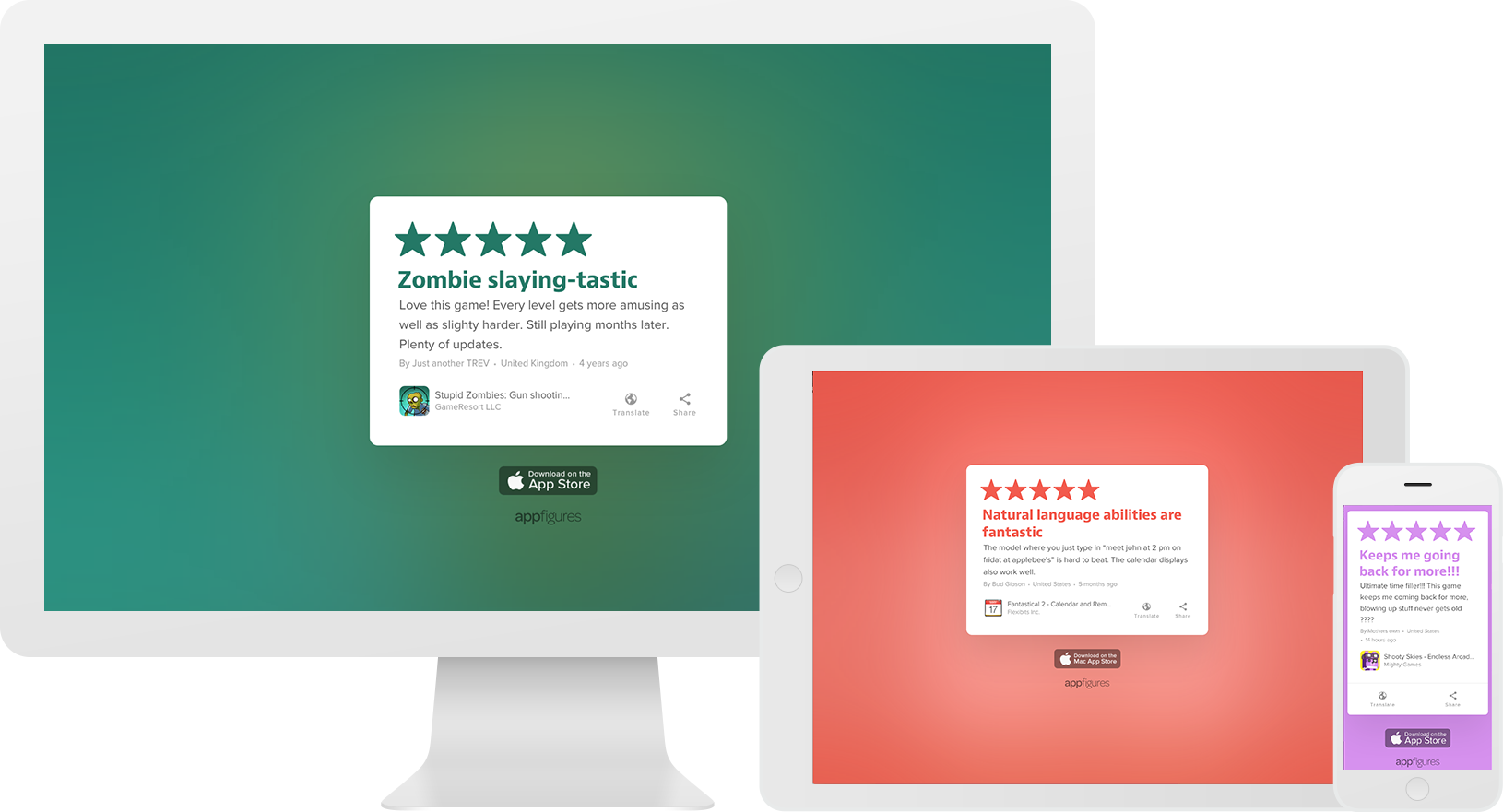 As online consumers we're always looking for the best deal. Whether buying a car, a toothbrush, or an app, we always feel more comfortable reading a review or two before making any purchasing decisions.
As app developers we know the flip side is true as well: most apps live or die by their app store reviews. To stay on top of things, we often need to share them with our team or our users, but we resort to taking screenshots or copying text, which leave a lot to be desired.
Here at appFigures we think reviews deserve better than that, and we've set out to make them easier to share with everyone. Today we're officially unveiling Review Cards and we're excited to tell you how they will change the way you use reviews.
Share your reviews with anyone
Until today your reviews could only be viewed by members of your appFigures team, but with Review Cards you can easily share them with anyone. For example you may forward your team a bug report, show off a glowing testimonial to your twitter followers, or just have a hearty laugh with your friends.
Every single review is sharable. Just click 'Share' on the bottom-right: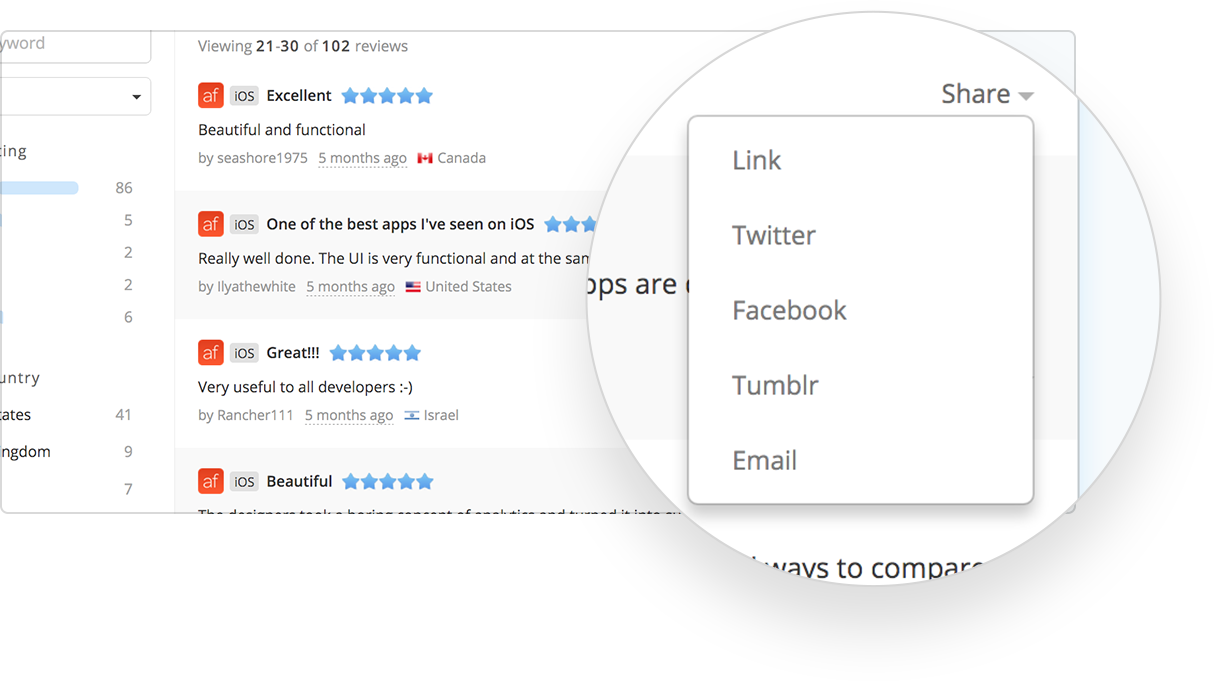 Designed to be social
Review cards look great in every browser and on every social network. In fact, any app that utilizes Open Graph will automatically know how to render beautiful previews of the links you share. For example this is what a review looks when tweeted, or shared on Slack: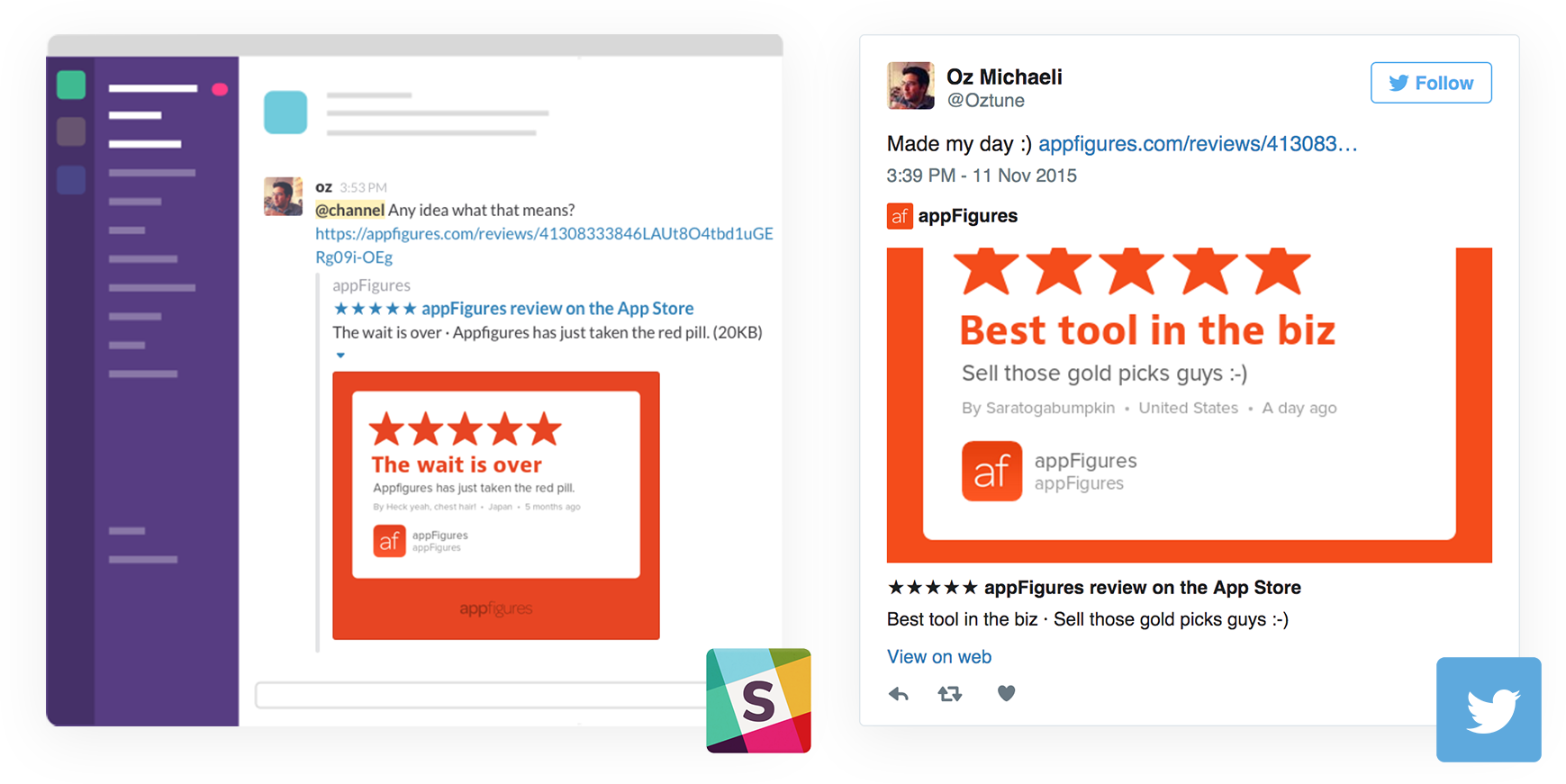 Stays on brand
With Review Cards we set out to create something developers will actually want to share. Whether linking to it internally, tweeting it to your followers, or using it as a marketing tool, we figured you'd need it to look great.
More importantly, we wanted it to connect with your brand. So we put on our thinking caps and created an algorithm to do just that. Each review page is automatically themed based on the colors of its app, and the result is a unique experience that feels tailored to each product.

(You don't have to take our word for it, try it out for yourself)
Supports all major app stores
Review Cards are built on top of our reviews engine, which means they're available for all your apps in every major app store including: The iOS App Store, Google Play, Mac App Store, and Amazon Appstore. Windows reviews are coming soon too!
Built-in translation
When you share a review with someone you can optionally translate it to a language of your choice. Anyone viewing the review can also change the translation language on their own. That means you can send any review to a large multi-lingual group and feel confident that everyone will know what's going on.
Try it: Original · Spanish · German · Chinese · Hebrew
Powerful traffic analytics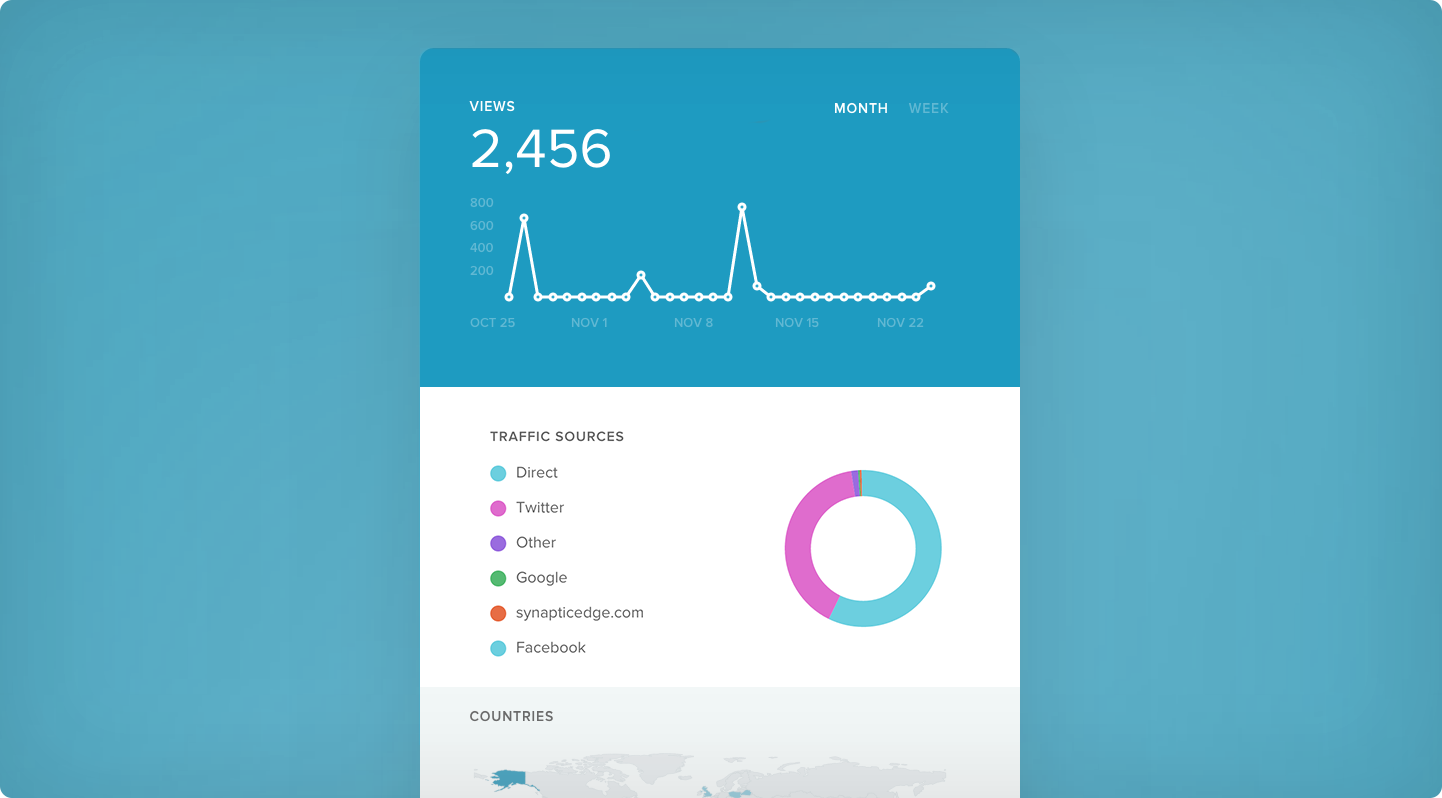 If you're going to share reviews for marketing purposes you'll need to know how effective they are. Because we love analytics so much, we built them right into every Review Card. Just append /stats to the end of any card's URL to see how many people visited it, from which countries, and from what sources.
Drive more downloads
To make the most of every page view, we've included an app download badge in each card. It's designed to be prominent, yet tasteful, which helps make Review Cards a great marketing tool. In fact we've already seen them make a significant impact in our own testing.
Stay on the lookout for more
We'll be adding more ways to share your reviews, and to more places. You can also expect review sharing to show up in our app soon.
As always, we'd love your hear your comments. Get in touch directly or tweet @appfigures.
---
Log into your account to start sharing your app store reviews. Not tracking with us? You're missing out on the most advanced report for your app store reviews. Sign up for a free trial now.