Thanksgiving is on the horizon here in the U.S. and for shoppers that means Black Friday sales. This week we'll be looking at the most downloaded shopping apps.
In September, the five most downloaded mobile shopping apps in the U.S. App Store were: Amazon, Wish, Walmart, Target, and AliExpress. We estimate the total downloads for all five to be around 4.3 million. That's a lot of shoppers! Here's how this total breaks down: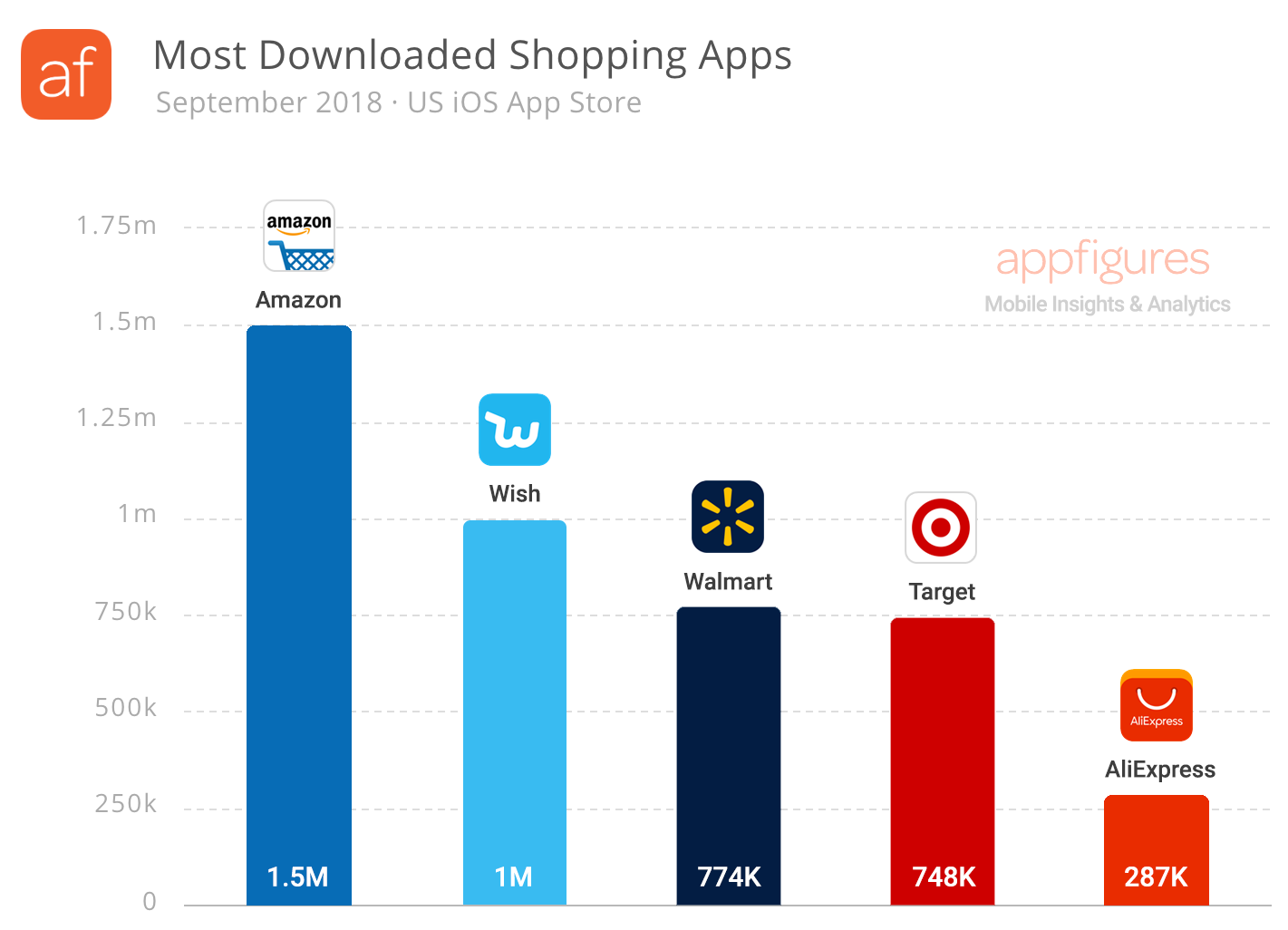 Amazon, with 1.5 million estimated downloads (or, nearly 35% of that massive total) is dominating the category. Not a surprise, given online is the only way to shop there (for now). Wish, a marketplace for deals comes in second with an estimated 1 million downloads. Because deals.
Walmart and Target, both with established physical stores, seem to attract a similar number of downloads, each about a half of Amazon's. AliExpress, which isn't too well understood in the U.S. (yet?) comes in at a distant 5th, with an estimated 287,000 downloads.
There's always talk of an Amazon/Walmart rivalry. In 2016 Walmart acquired Jet to help fight off Amazon for a lofty price tag (notice, Jet isn't on this list). Let's see how these two apps compared in 2018: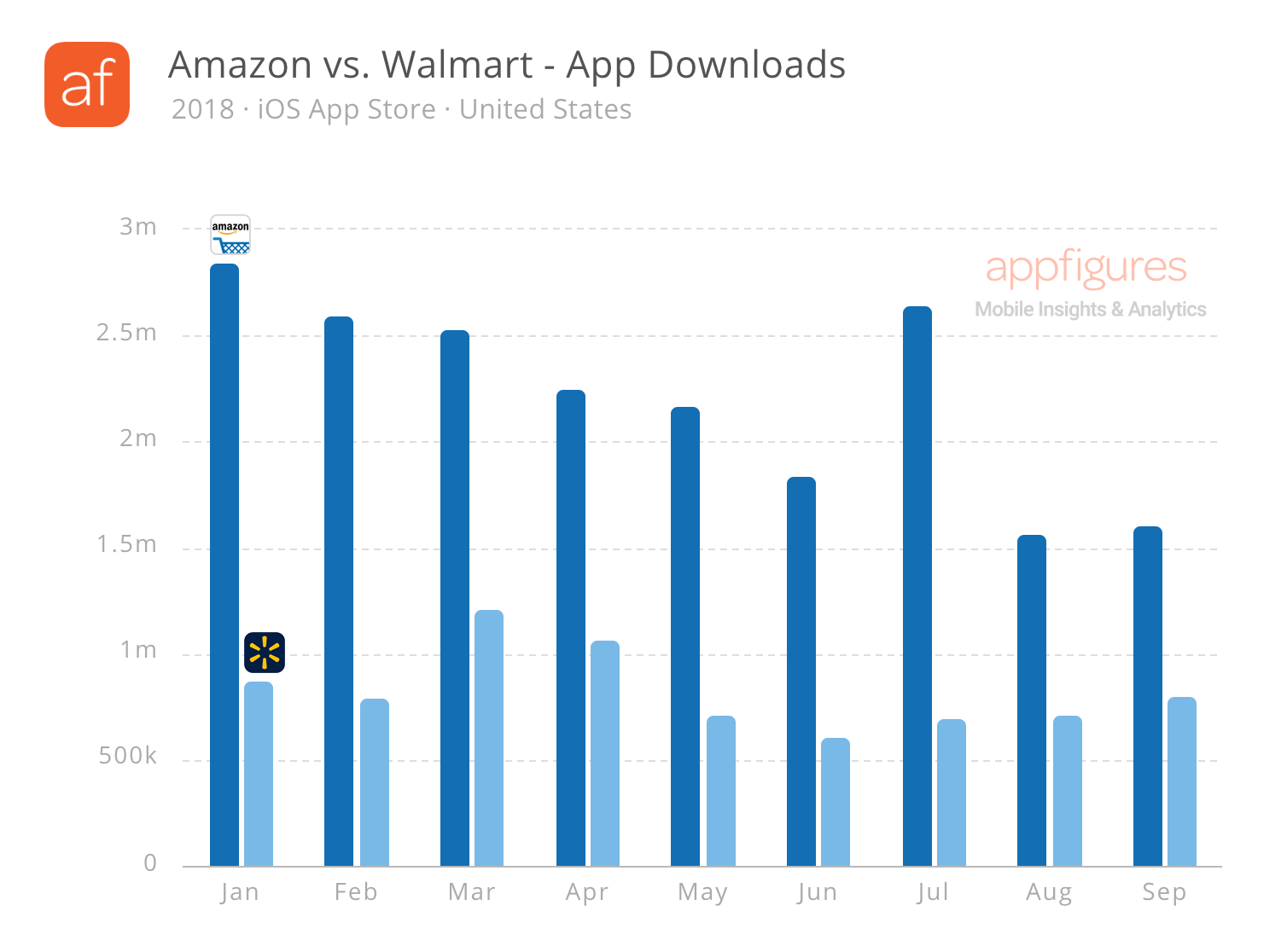 Unsurprisingly, Amazon dominated every month this year, reaffirming it is how Americans shop on mobile. We dug a bit deeper, and using our Audience Demographics can see that while Amazon's audience leans male, Walmart's leans female. There's certainly a lot of opportunity for Walmart here.
Prime Day
See that spike in downloads for Amazon in July? That's a direct result of Prime Day, where the app rose to the top of the charts and saw quadruple downloads for two days, proving Amazon's power over consumers. We only expect that to grow next year.
Tax Day
We also noticed a spike, albeit smaller, in Walmart's downloads around March. There were no sales events to trigger this, but the closeness to tax season could indicate that's where tax refunds ended up.
What's your favorite app for online shopping? Tell us in the comments below.
The Data
The data in this report came from Explorer, our Mobile Market Intelligence platform. Use Explorer to discover and analyze millions of mobile apps with proprietary data-sets like the ones used in this post. Check it out →