Apple is getting serious about kids in the app store. This summer, additions to COPPA led to policy changes and a new top-level kids category.
Earlier this week we started tracking the new Kids category and all age groups. Top 200 ranks are tracked hourly.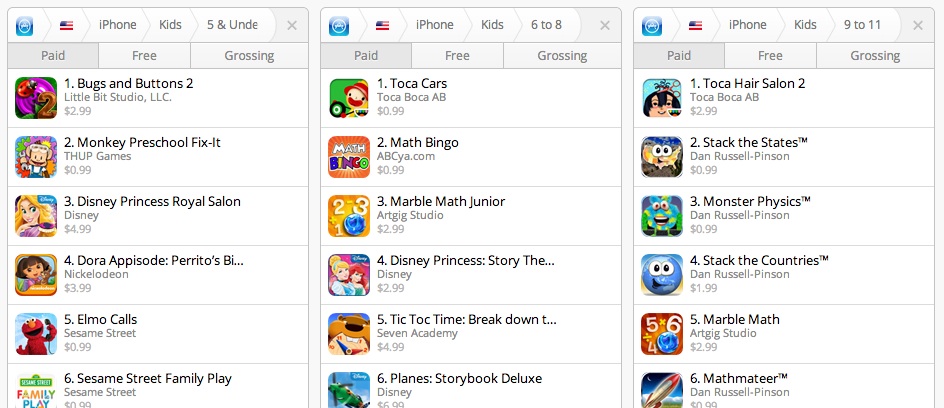 If you're developing games for kids, you may want to read this article from our friends at momswithapps: How are kids' app developers communicating to parents?