Getting featured on Google Play is something every Android developer would like to experience, but it isn't something you can just ask for or pay for. In fact, many developers don't know what makes Google feature an app.
To shed some light on this topic we analyzed 7,282 Android apps and games that are currently being featured on Google Play in the US and found interesting patterns that will give you a better idea of the kind of app that's more likely to get featured on Google Play.
Google Doesn't Feature Many New Apps
Our analysis looked at all apps and games that are featured on Google Play right now starting with their age. Does Google feature newly released apps?
Not exactly… The average age of a featured 5 years and 4 months, with most apps being released before 2017. As you can see in the distribution below, apps that are new(er) aren't very likely to get featured.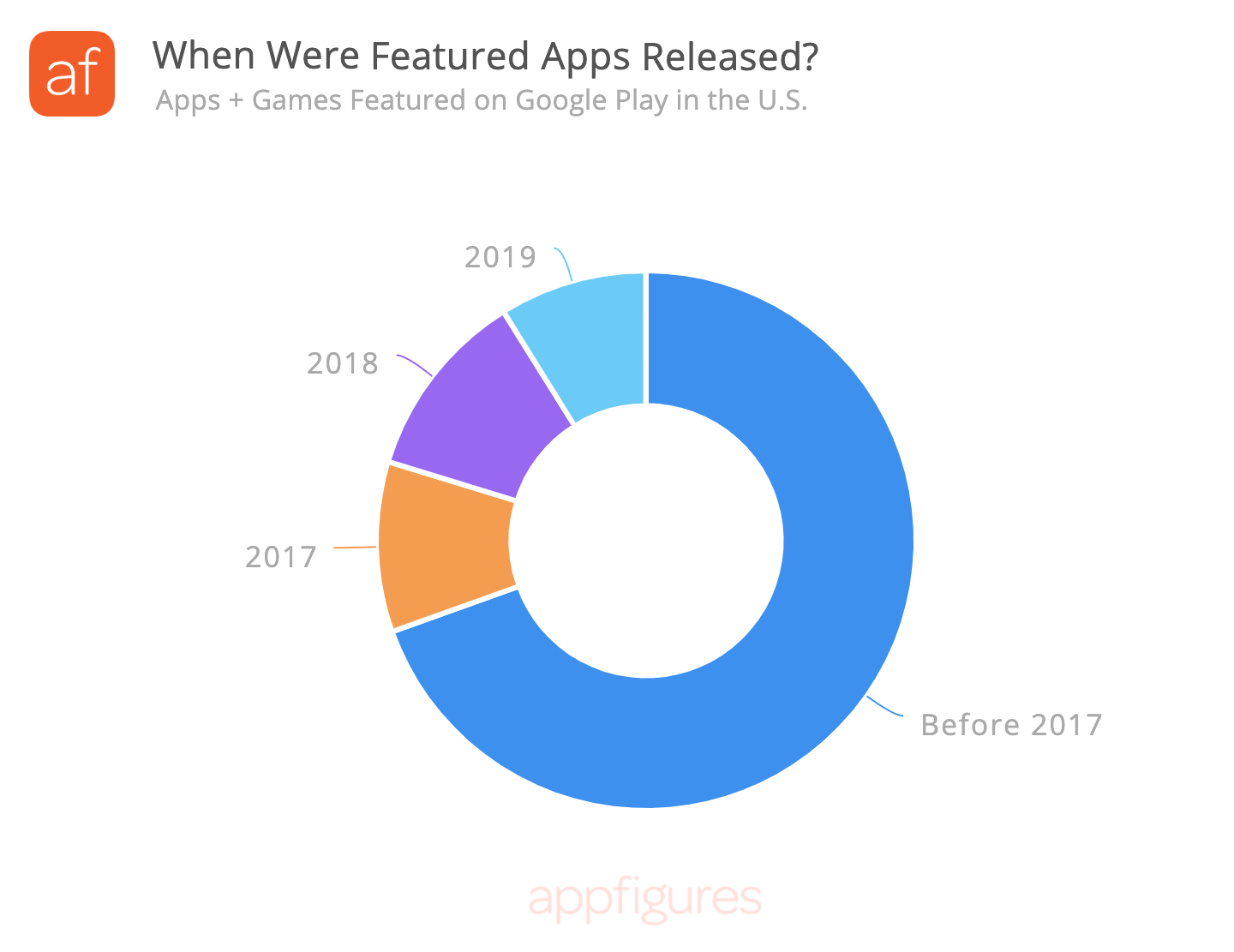 Why is that you ask? We're not entirely sure, but from the data it looks like Google tends to favor apps that have traction and gained success on their own. In other words, apps that are run as businesses seem to get more attention from Google.
Featured Apps Have Lots of Positive Ratings
Continuing with the theme of traction and success, we looked at how well featured are rated, and how many ratings they have. The results were exactly as we expected. Featured apps tend to have many ratings with a high average rating. Of all the apps we analyzed, the average rating was 4.2 stars and 84% of apps having a rating equal to or higher than 4 stars.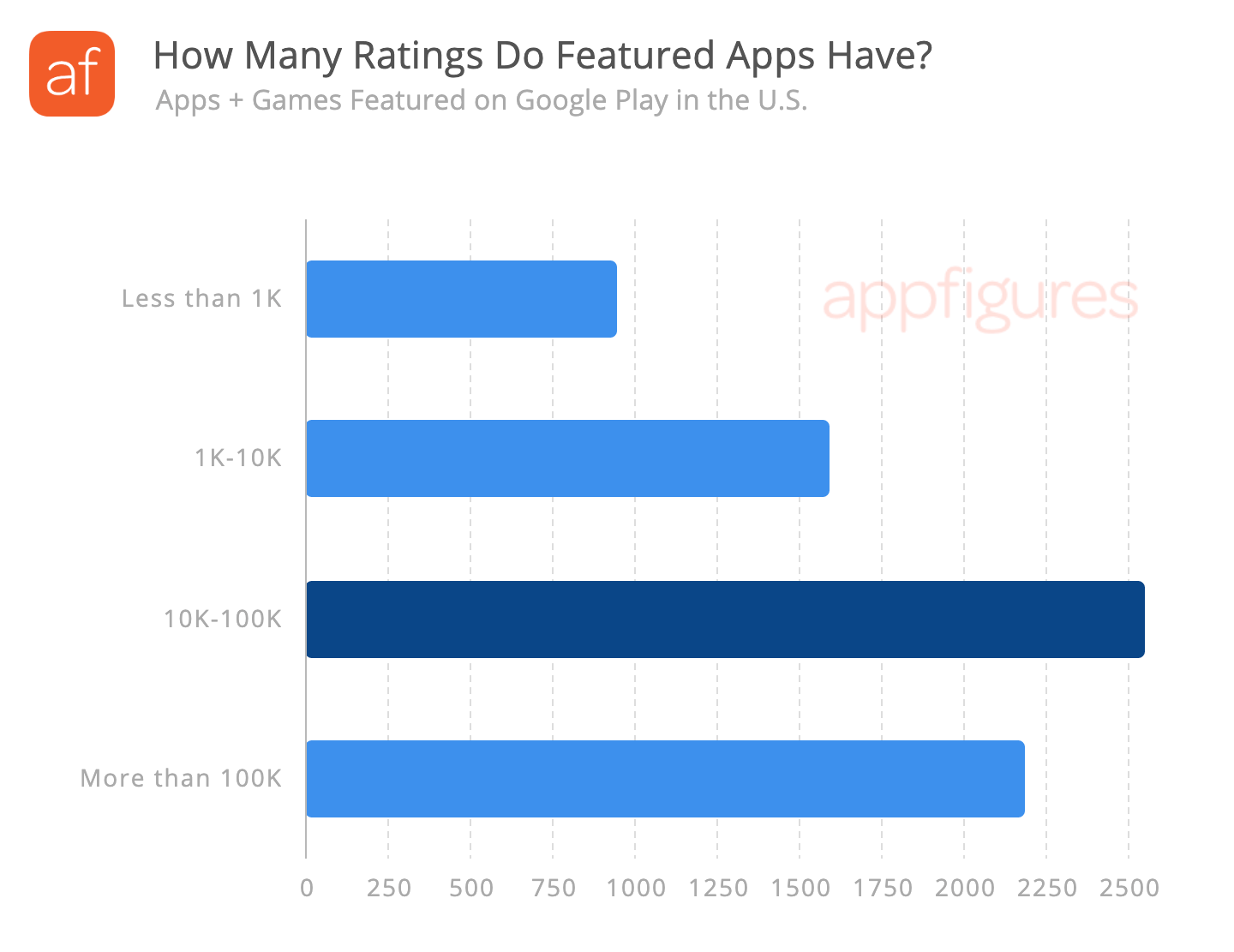 Most Featured Apps Have Millions of Downloads
Remember we said Google values traction and popularity? This is primarily why we said it. When looking at downloads, roughly 65% of all featured apps and games had more than 1 million downloads. Not too shabby! Here's a breakdown of apps by downloads.
It's not only downloads that contribute to getting featured, and as we saw from the data some apps do have just a few downloads so it is possible to get featured even if you haven't hit your stride yet. That said, featured apps with less than 10,000 downloads amount to about 3% of all featured apps so that shouldn't be your only growth strategy.
If you want to get featured on Google Play check out our guide with tips to help you get there.
Paid Apps Are Rarely Featured
Of all apps and games we looked at only 6% were not free while the other 94% were with a mix of ads and in-app purchases for revenue models. The prices of the 474 paid apps range between $0.99 and $35.99 with most paid apps and games costing $2.99. Here's the breakdown: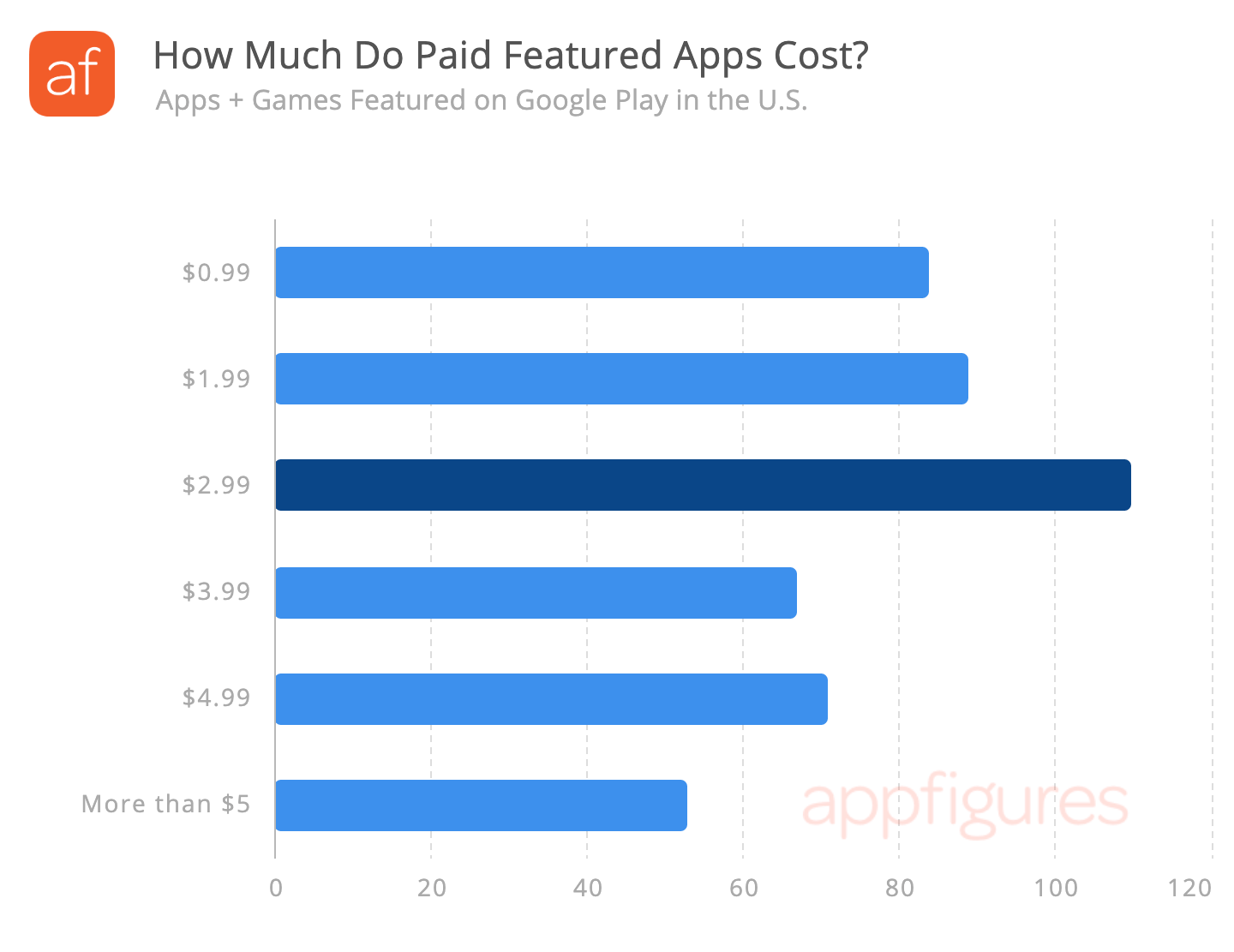 Localized Apps Get All the Love
The last trend we noticed is very interesting. 99% of all featured apps on Google Play are localized into at least one other language, with most being featured into between 2 and 5 languages. Take a look at the distribution: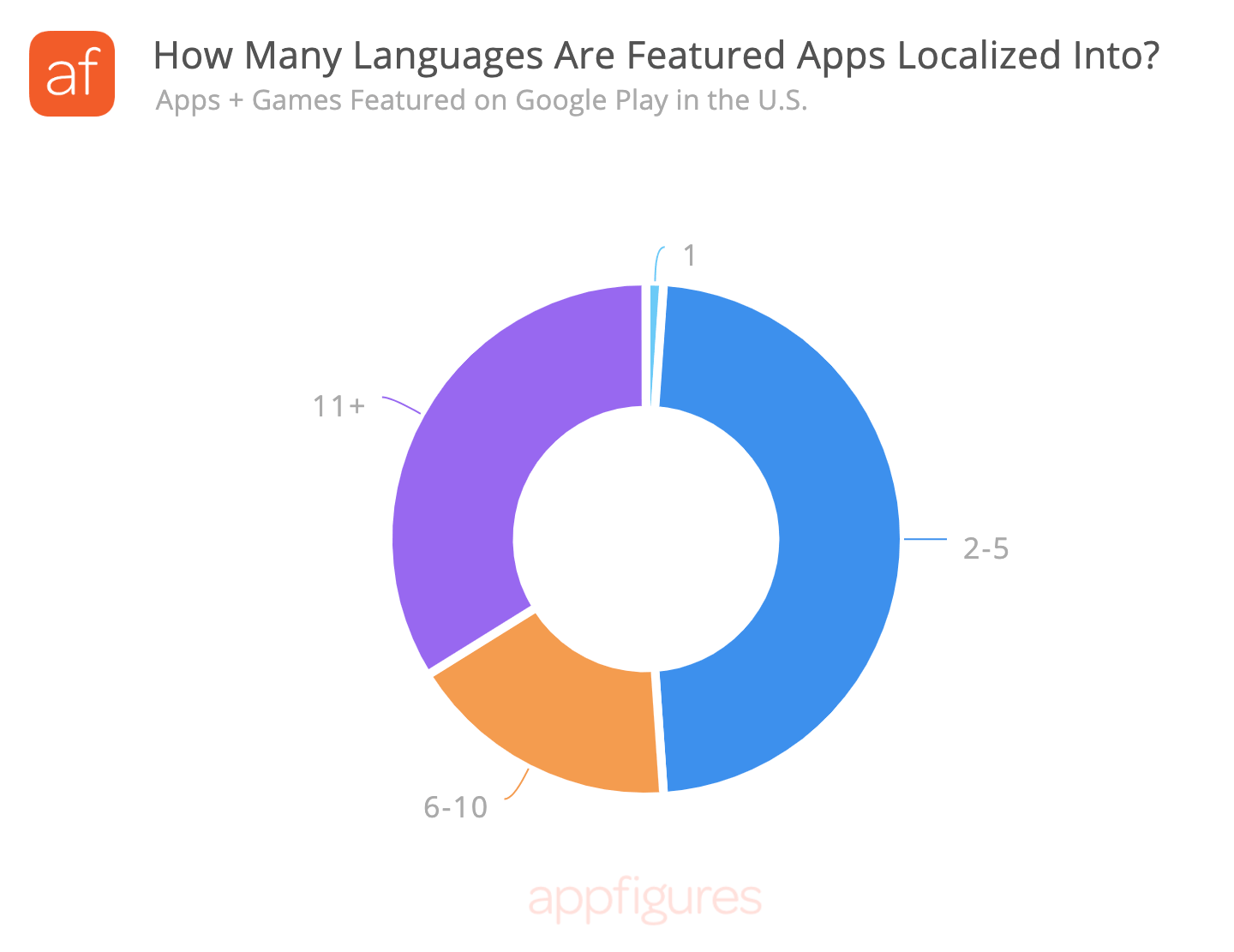 ---
Now you know what kind of apps and games are likely to get featured on Google Play. Is your app featured right now on Google Play? Check with Appfigures. We automatically track your app's performance and give you all of the insights you need + optimization suggestions so you can get more downloads and beat the competition. Get started →
Do you think Google is playing it safe? Or is it that they're rewarding apps that invest in growing? Tweet @appfigures and let us know what you think.