Apple forayed into the world of AR (Augmented Reality) with the addition of ARKit in iOS11 back in 2017. Two years and a full version upgrade later, more than a thousand iOS apps have already put ARKit to use!
Our latest technology scan of iOS apps identified 1,360 apps that are using ARKit. Let's start by splitting those up into the categories those apps are in.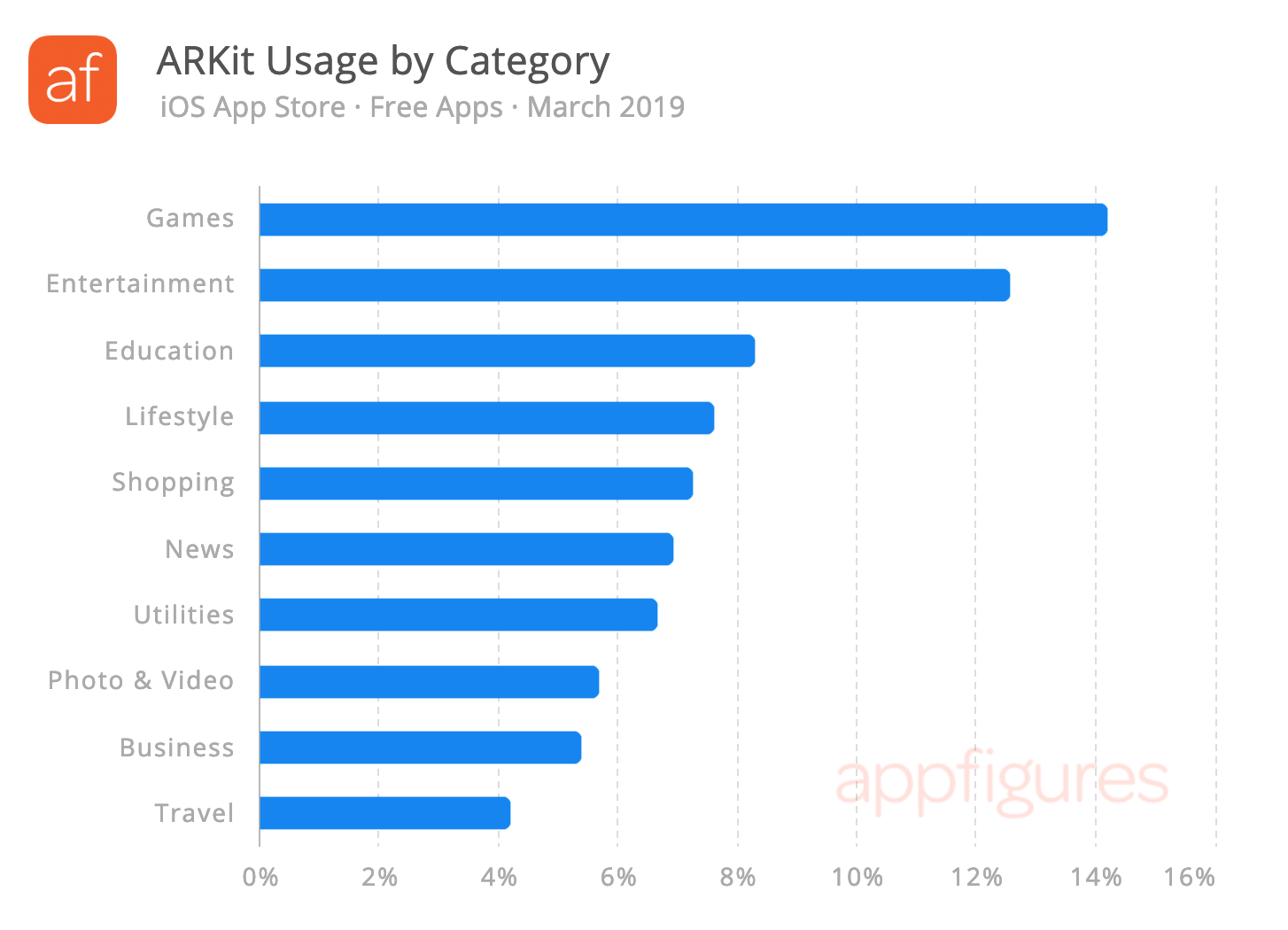 Games ❤️ AR
Unless you don't own a smartphone, you've probably played or at least heard of Pokemon Go, the AR sensation that got millions of people off of their couches. So it's no surprise that games would get experimental and adopt a new technology like AR ahead of the rest.
The data confirms it. Games have the largest share of AR apps. Entertainment is close, which makes sense considering AR is in its infancy and not a standard yet. Lifestyle and shopping also fit the bill. But AR in news? what's that all about?
AR Isn't Just For Fun
But as nice as AR is for games, it can be used for many other experiences. And that's what Apple is banking on. From virtual tape measures to document scanners, we can see ARKit is in use in a variety of apps. Notably, we noticed some of the top news apps, including USA Today, The New York Times, and The Wall Street Journal use AR to enhance their stories. That's pretty cool!
This is how the New York Times talks about AR:
"If photography freed journalists to visually capture important moments, and video allowed us to record sight, sound and motion, then our augmented reality feature goes a step further, making flat images three-dimensional. AR brings our report to you in a way that makes it more immediate than ever before."
Shop In Your Living Room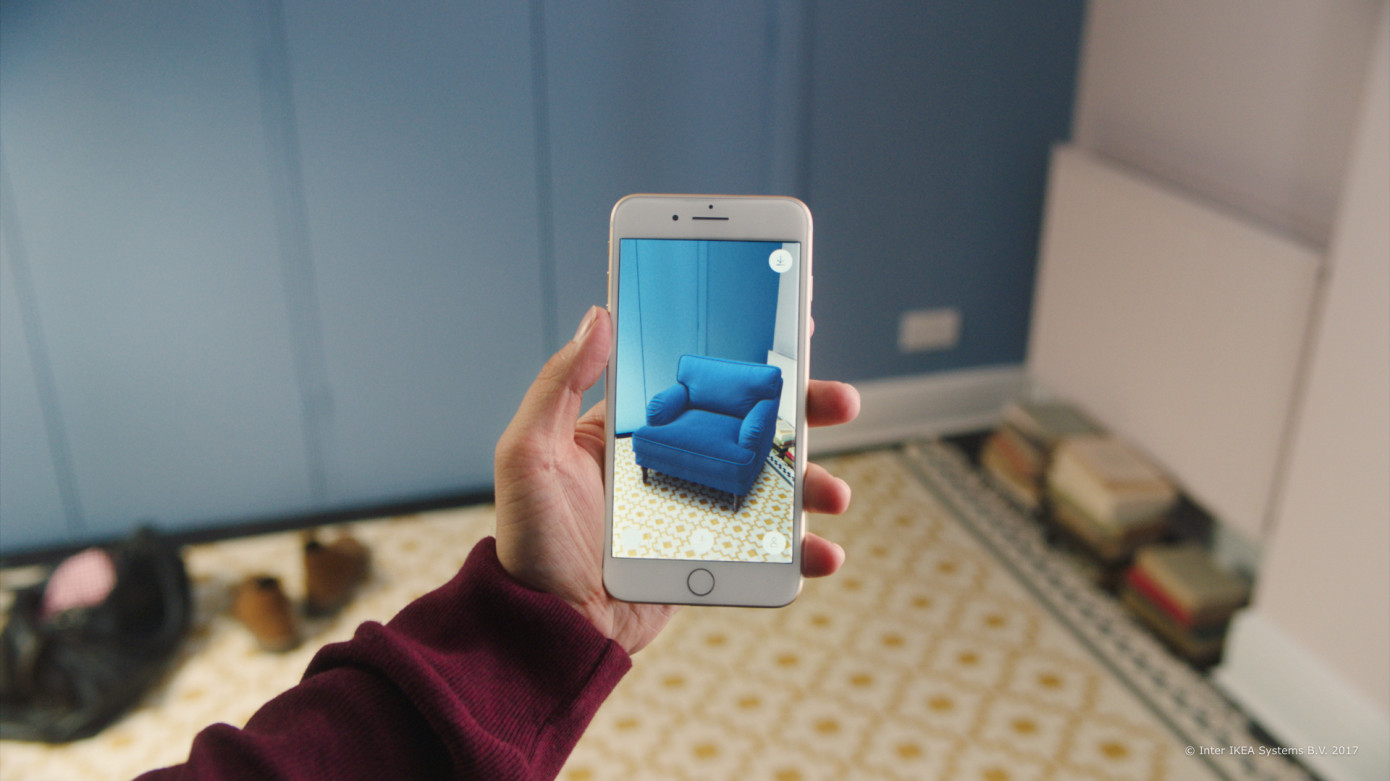 Another category that's adopting AR fast is Shopping. Companies including IKEA, Target, and Amazon are already leveraging ARKit in their flagship apps or building new apps specifically for shopping in AR. It's not only the conglomerates, more niche sellers like Warby Parker have also started incorporating AR into their mobile shopping experience.
Millions of Users
Even though the number of apps using AR is still fairly small, it's important to note that millions of iPhone users are just a tap away from using AR courtesy of apps like Snapchat, TikTok, and Google, which see hundreds of millions of downloads every month and have added AR support to their apps. Or, in the case of Snapchat, are basing the future of their app on it.
Is AR the Future?
Yes, no, and maybe. AR has a wide range of applications, from games to medical training. As our smart devices become more powerful and AR easier to implement, it's only a matter of time before AR becomes a standard in user experience.
However, changing user behavior isn't easy, and AR in its current state feels like a gimmick for most use cases. Having to hoist your phone or tablet into your field of vision doesn't make it useful for long term applications either. So it'll really depend on how smart devices will evolve to solve that.
Developer Tip: Apple is investing a lot into AR, so if your app can make use of it and you do a good job implementing it, your chances of getting featured on the App Store increase.
---
Uncover the tech behind millions of iOS and Android apps with Explorer, our Mobile Market Intelligence platform. SDK intelligence, download estimates, and much more. Check it out →