World Cup fever has descended upon the iOS app store, both globally and in the United States. Apps designed specifically to follow the world's largest sporting event are surging up the ranks with none benefiting more than the official FIFA app.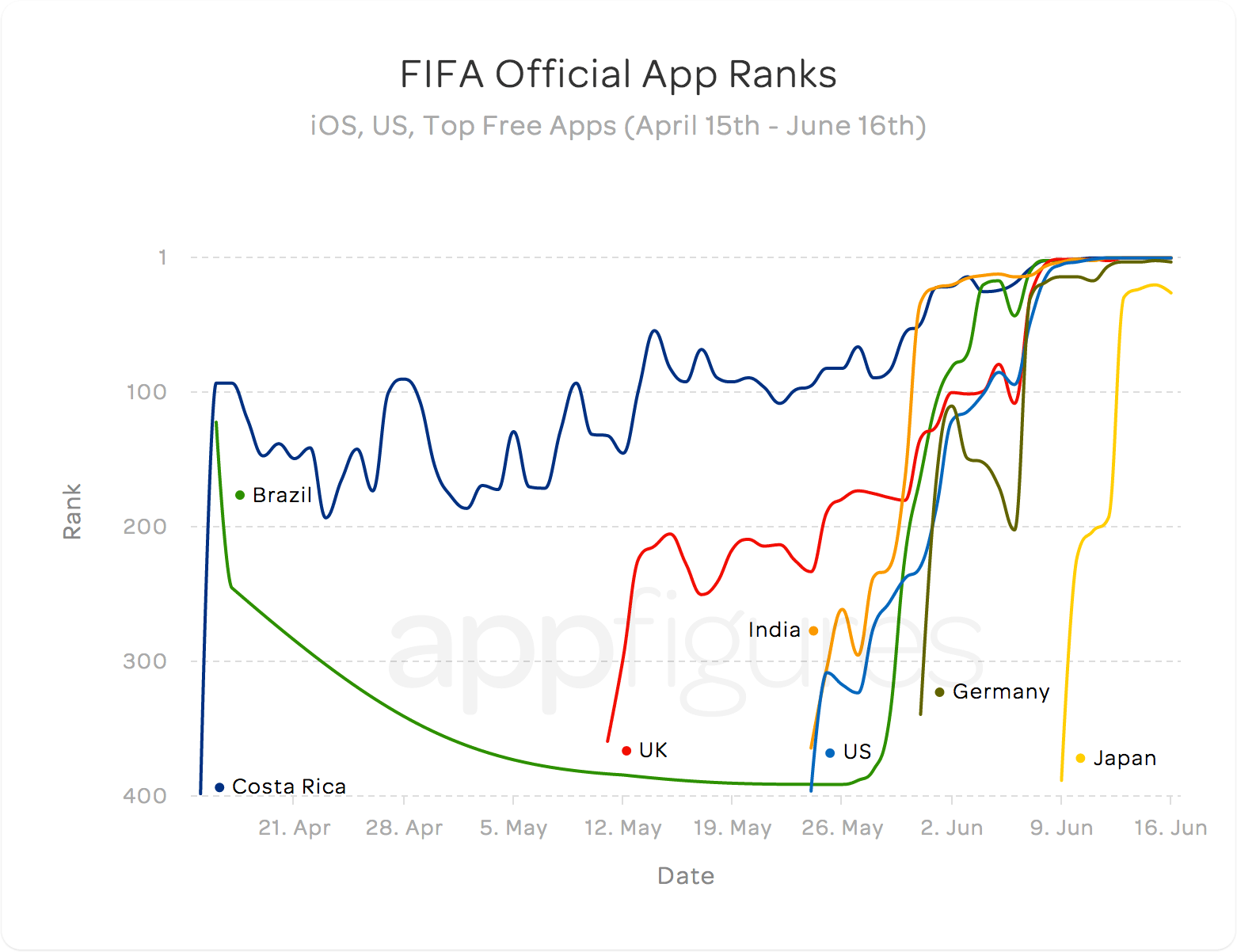 Univision Deportes and watchESPN, two apps that offer live streams of first-round matches, have kept pace with the official FIFA app. As of June 16th, these three are ranked one, two, and three in the US Sports category as well as one, three, and seven in the US Top Overall category.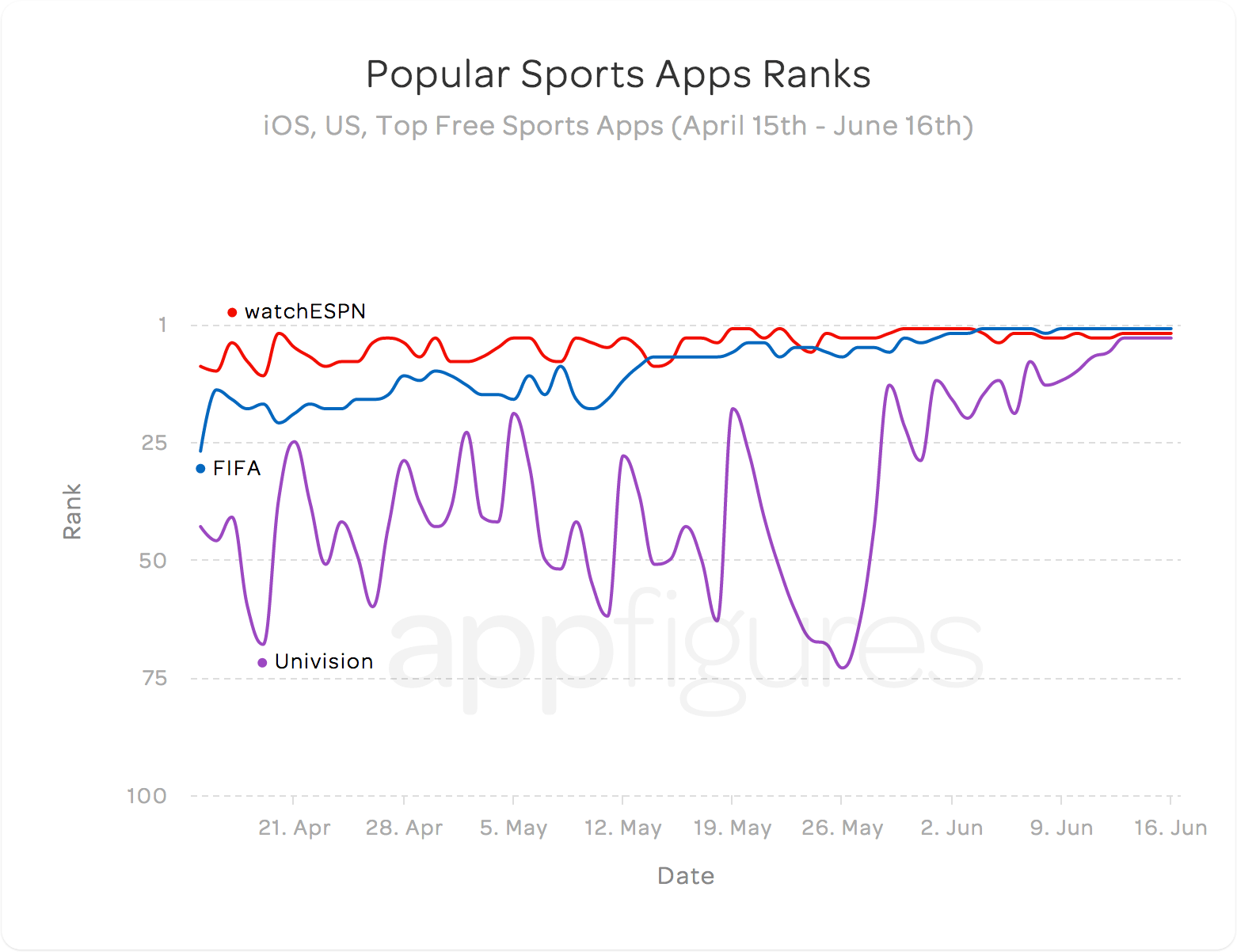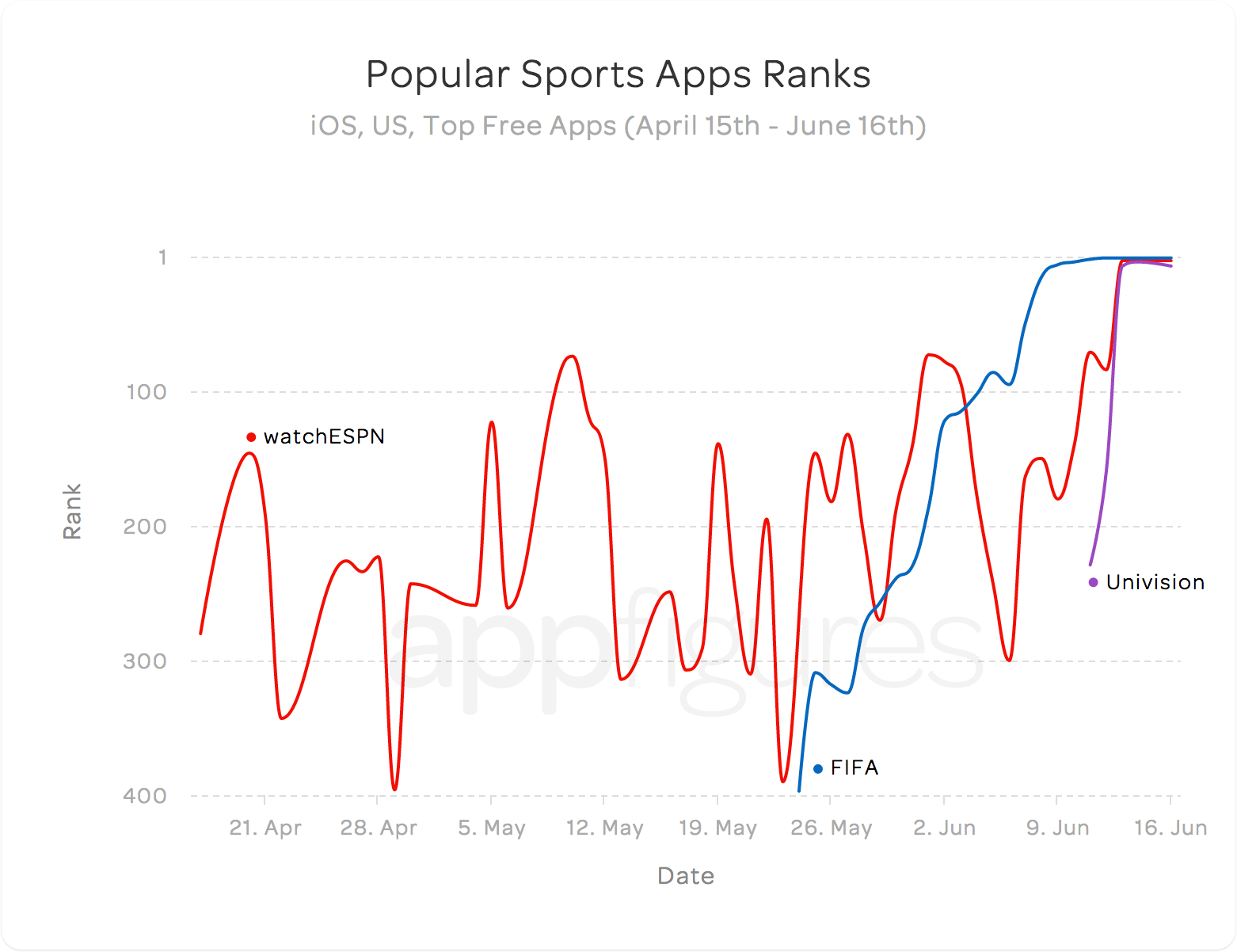 World Cup Fever extends even to fans supporting their teams in the digital realm. FIFA 14 by EA Sports is enjoying similar love in the iOS app store.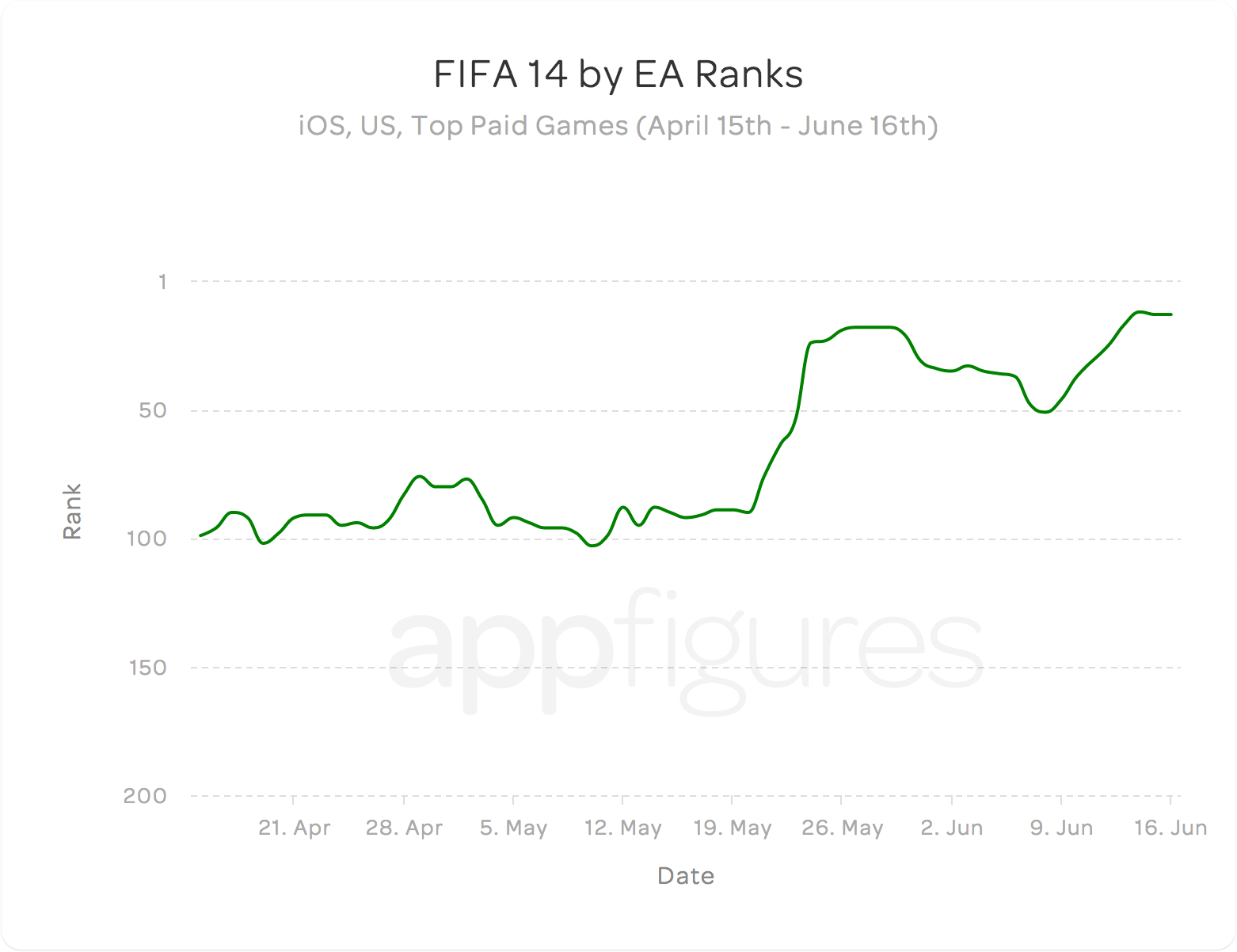 Enjoy the games!